Repensar la belleza desde la antropología de Leonardo Polo
Blanca Castilla de Cortázar
Abstract
Este trabajo se propone profundizar en la ontología de la belleza, como vía de acceso al conocimiento de la verdad y como fundamento de la moral[1]. Partiendo de la petición que Juan Pablo II hizo a los filósofos de repensar los transcendentales, se parte de que tanto la verdad como el bien, por su relación con la inteligencia y la voluntad son unos transcendentales relativos. Desde aquí la cuestión se centra en la antropología transcendental de Leonardo Polo para indagar el respaldo transcendental de la verdad y el bien. En segundo lugar, se aborda la belleza en cuento armonía, que aúna no solo las capacidades humanas −inteligencia, libertad y corazón−, sino también a los seres humanos por el amor. Se advierte una gran sintonía antropológica entre belleza, unidad y amor, pues si bien la belleza contribuye a despertar el amor de complacencia, es éste el que descubre la belleza del amado, viniendo a ser la unidad −amante, amado y amor− la plenitud de la  belleza.
[1] Una versión se presentó en la Semana Mariológica de 2018 en Covadonga, con el título:  María y la belleza.  La vía pulchritudinis, camino hacia la verdad y el amor, de próxima aparición en «Estudios Marianos» 85 (2019).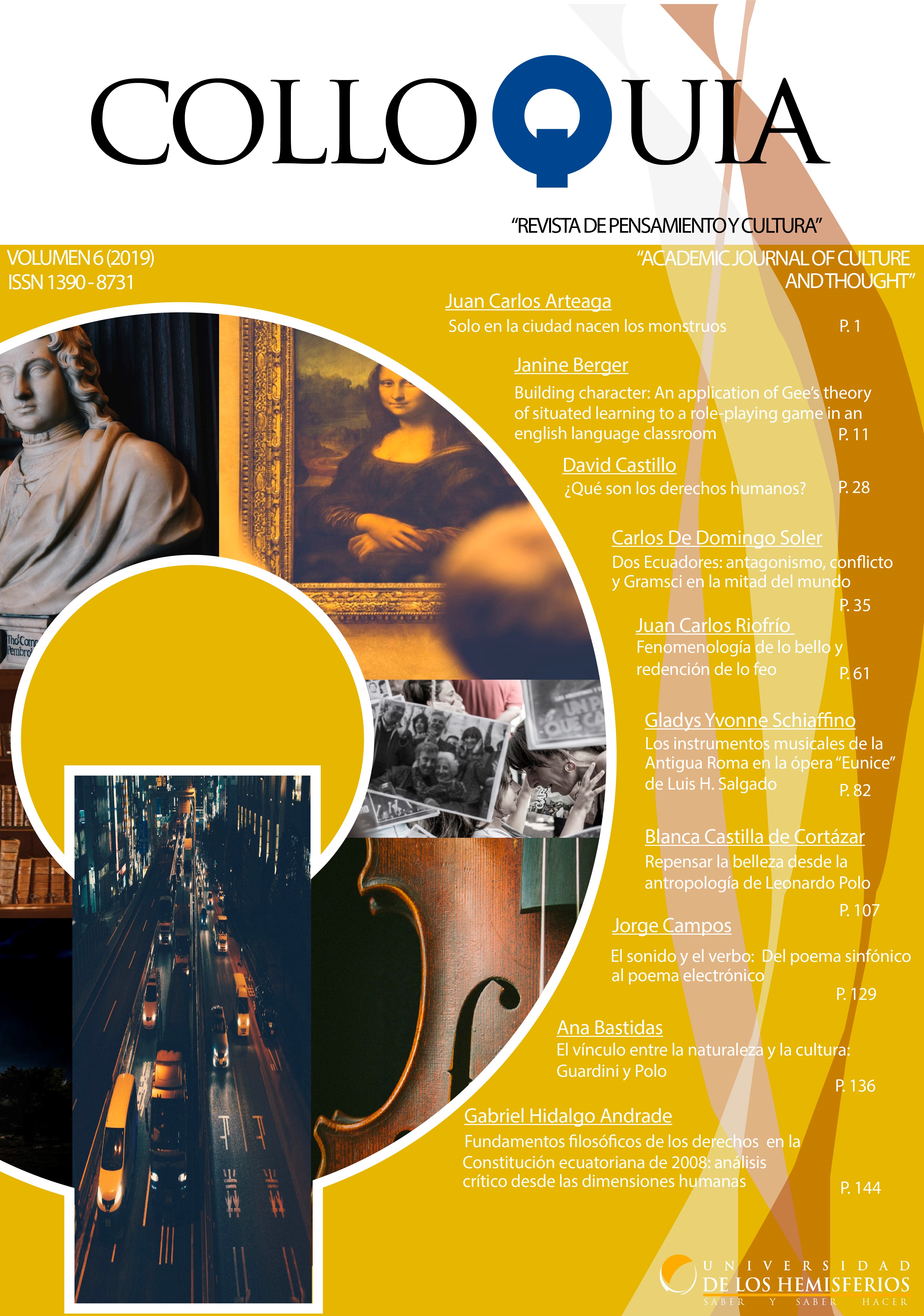 This work is licensed under a Creative Commons Attribution 4.0 International License.
Authors publishing in our Journal comply to the following terms:
1. Authors keep their work's copyrights, but they guarantee Colloquia to be the first publisher of their papers. They grant the Journal with a Creative Commons Attribution License, under which their work can be shared with the condition that it is appropriately cited.
2. Authors can establish further clauses for non-exclusive distribution, such as publication on a separate book or placing in an institutional data-base. Nevertheless, a note should be always added to explain that the paper was originally published in Colloquia.
This Journal utilizes the LOCKSS system to create a file distributed among participating libraries, allowing these libraries to create permanent archives of the Journal for purposes of preservation and restoration. More information...