Fray Agustín de Azkúnaga: catorce obras inéditas para piano solo
La labor misionera de la Orden Franciscana en Sudamérica
Abstract
As result of an exploration in the Historic Archives of the Ministry of Culture of Ecuador, fourteen manuscripts were found of non-religious pieces for piano solo in ecuadorian musical genres, composed by Fray Agustin de Azkunaga, who also composed Quito`s anthem. The transcription of these musical pieces was made with the assistance of a special program for writing and editing digital music to be analyzed at a later date. The current investigation takes us through the Franciscan Order history, to which Azkunaga belonged, from Europe to its arrival to America to investigate about a possible intention to evangelize through these and other musical pieces. At the same time the organs of the Convent of San Francisco de Quito are described and presented where Fray Agustin de Azkunaga played.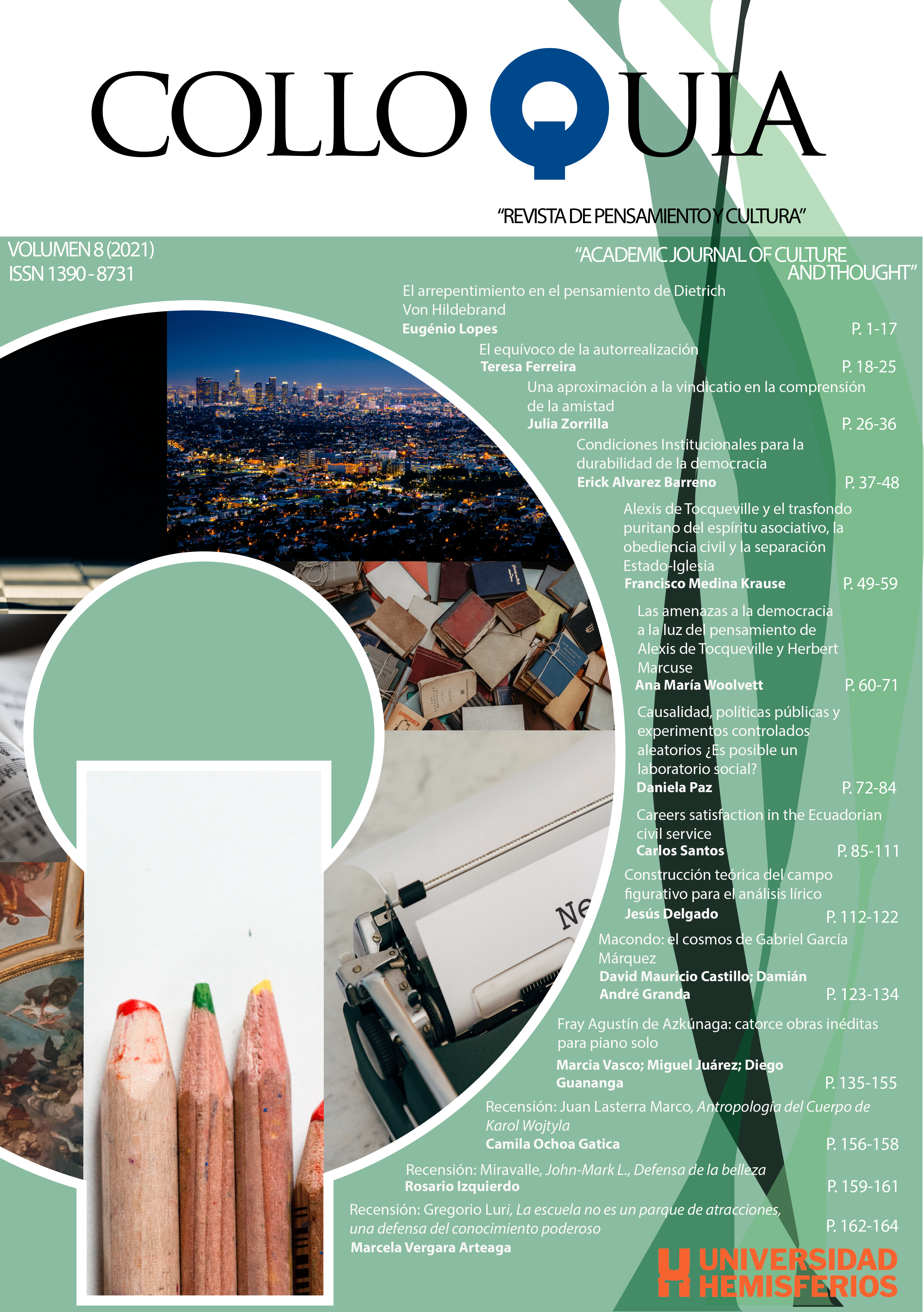 This work is licensed under a Creative Commons Attribution 4.0 International License.
Authors publishing in our Journal comply to the following terms:
1. Authors keep their work's copyrights, but they guarantee Colloquia to be the first publisher of their papers. They grant the Journal with a Creative Commons Attribution License, under which their work can be shared with the condition that it is appropriately cited.
2. Authors can establish further clauses for non-exclusive distribution, such as publication on a separate book or placing in an institutional data-base. Nevertheless, a note should be always added to explain that the paper was originally published in Colloquia.
This Journal utilizes the LOCKSS system to create a file distributed among participating libraries, allowing these libraries to create permanent archives of the Journal for purposes of preservation and restoration. More information...