Causalidad, políticas públicas y experimentos controlados aleatorios ¿Es posible un laboratorio social?
Abstract
This paper aims to carry out a theoretical-epistemological analysis of one of the most relevant problems in modern social sciences: causality. We will also refer to the standardized study methodologies that have arose from this. Following Nancy Cartwright's approaches, we will evaluate the effectiveness of evidence-based policies, specifically, randomized controlled trials, as one of the foundations for evidence-based public policies' formulation. We will inquire about a possible lack of efficacy of randomized controlled trials, as a consequence of the methodological determinism that has accompanied their construction and development. We intend to reflect on the importance of non-quantifiable factors in social research, and finally, demystify the research approach that proposes causality as a gold principle of social phenomena.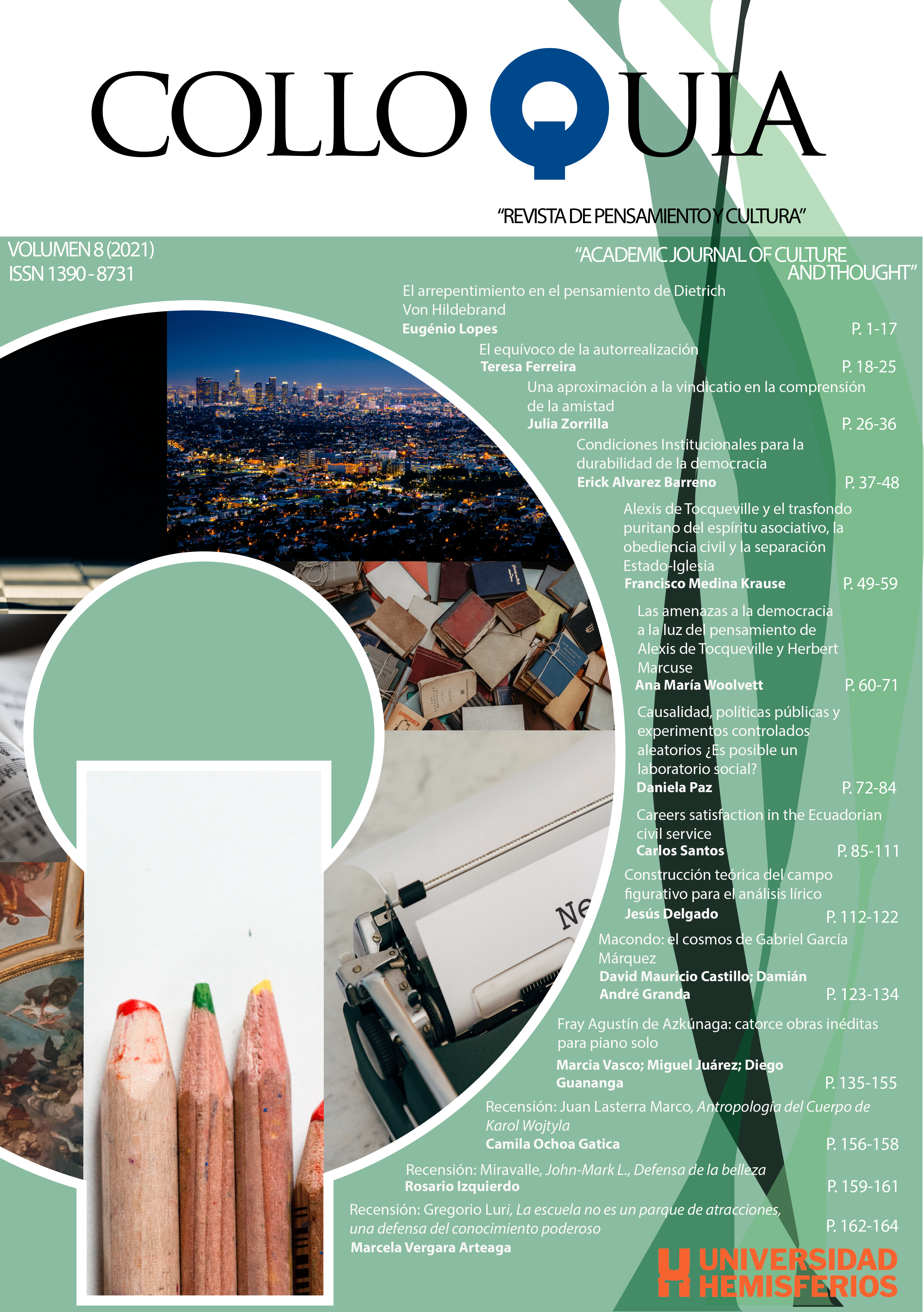 This work is licensed under a Creative Commons Attribution 4.0 International License.
Authors publishing in our Journal comply to the following terms:
1. Authors keep their work's copyrights, but they guarantee Colloquia to be the first publisher of their papers. They grant the Journal with a Creative Commons Attribution License, under which their work can be shared with the condition that it is appropriately cited.
2. Authors can establish further clauses for non-exclusive distribution, such as publication on a separate book or placing in an institutional data-base. Nevertheless, a note should be always added to explain that the paper was originally published in Colloquia.
This Journal utilizes the LOCKSS system to create a file distributed among participating libraries, allowing these libraries to create permanent archives of the Journal for purposes of preservation and restoration. More information...