Lectores y hábitos diarios: variaciones en las tendencias de lectoría de medios de soporte impreso
variaciones en las tendencias de lectoría de medios de soporte impreso
Abstract
Desde inicios del presente siglo las tendencias tanto en la lectoría de los medios de soporte impreso de circulación diaria, como en la sintonía de medios de televisión abierta, han variado de modo significativo. La acción combinada del crecimiento de los segmentos poblacionales con nivel medio de consumo, por un lado, y el acceso sostenido a servicios domiciliarios o portables a Internet, por otro, han modificado la estructura de participación en el sector de la comunicación periodística.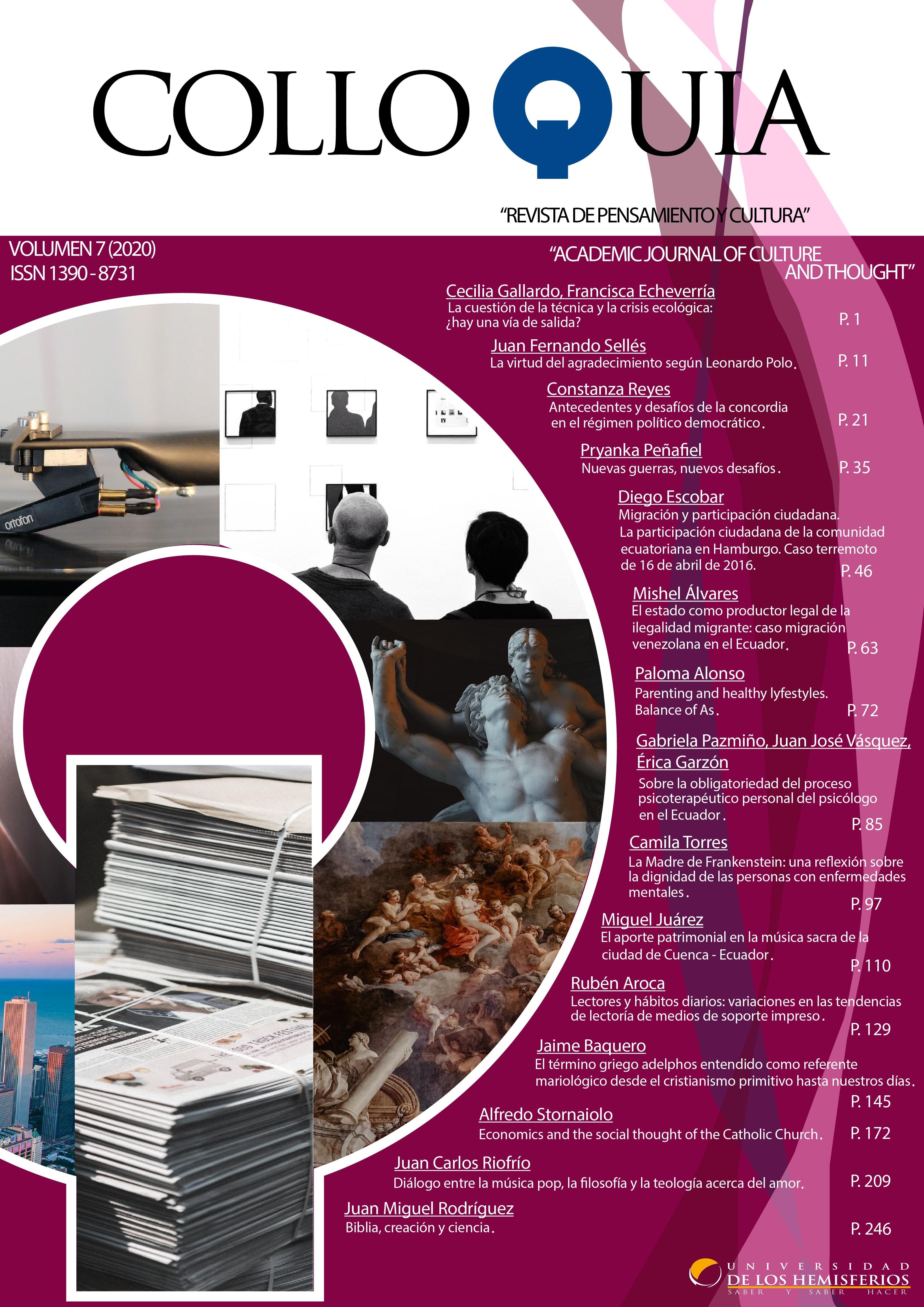 This work is licensed under a Creative Commons Attribution 4.0 International License.
Authors publishing in our Journal comply to the following terms:
1. Authors keep their work's copyrights, but they guarantee Colloquia to be the first publisher of their papers. They grant the Journal with a Creative Commons Attribution License, under which their work can be shared with the condition that it is appropriately cited.
2. Authors can establish further clauses for non-exclusive distribution, such as publication on a separate book or placing in an institutional data-base. Nevertheless, a note should be always added to explain that the paper was originally published in Colloquia.
This Journal utilizes the LOCKSS system to create a file distributed among participating libraries, allowing these libraries to create permanent archives of the Journal for purposes of preservation and restoration. More information...