El operare secundum conscientiam de Dignitatis humanae, a los 50 años del Concilio Vaticano II
Jaime Baquero de la Calle Rivadeneira
Abstract
Abstract: The doctrine of religious freedom contained in the Council document Dignitatis Humanae, has a "fundamental intuition" about the better understanding of the value of personal conscience as a guide in the search of the truth and in doing good deeds. This same intuition, learned by Mons. Juan Larrea from St. Josemaría, a lover of freedom, could be the best door open for a sincere dialogue —and mutual learning— between the Church and the contemporary world, in historical moments of constant change and an extremely sensitive assessment of individual and collective freedom, at least in Western thought.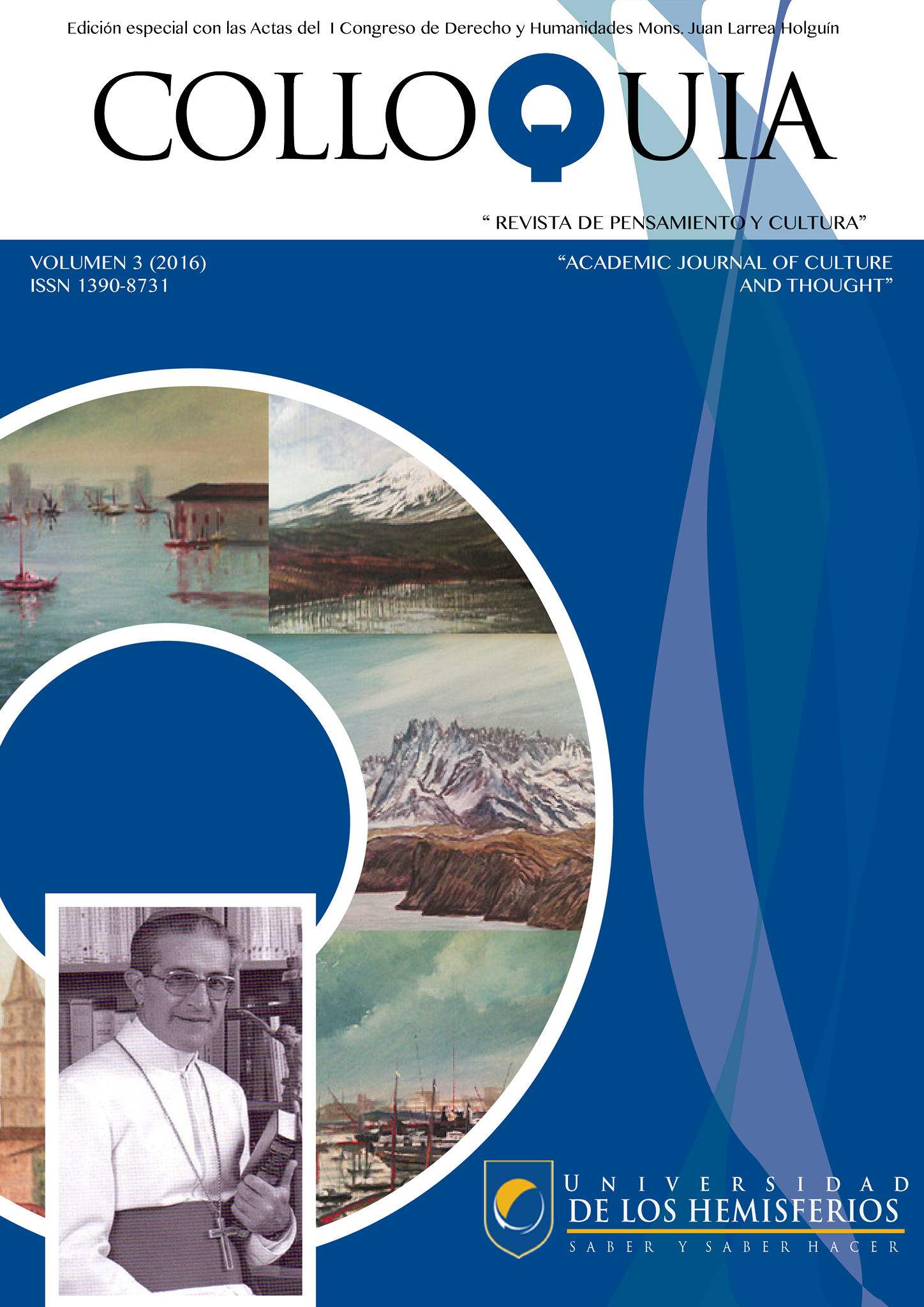 Authors publishing in our Journal comply to the following terms:
1. Authors keep their work's copyrights, but they guarantee Colloquia to be the first publisher of their papers. They grant the Journal with a Creative Commons Attribution License, under which their work can be shared with the condition that it is appropriately cited.
2. Authors can establish further clauses for non-exclusive distribution, such as publication on a separate book or placing in an institutional data-base. Nevertheless, a note should be always added to explain that the paper was originally published in Colloquia.
This Journal utilizes the LOCKSS system to create a file distributed among participating libraries, allowing these libraries to create permanent archives of the Journal for purposes of preservation and restoration. More information...