Un estudio sobre el aporte Thomas Kuhn a la comprensión de la noción de experiencia en la epistemología contemporánea
Abstract
Abstract: The purpose of this paper is to study the notion of experience in two traditions: the classic one and the modern one, and to analyze how contemporary thinking receives it, especially in what regards Thomas Kuhn's Epistemology. The methodology adopted for this work is analytical and descriptive in order to let us examine the various elements involved in this notion. In classical philosophy, experience is the origin of universal knowledge. It is the link with reality. Experience is basically a habit which is capable of causing intellectual contemplation. With modern philosophy, the intelligible dimension -universal and metaphysical- of experience is abandoned, therefore interrupting the continuity of the cognitive process. Thomas Kuhn argues against the Neopositivism that dominated the first half of the Twentieth Century, which reduced experience to pure original data. He states that all experience is theory-laden, which means that everything that we experience depends not only on sensory information received by our senses, but also on the set of theoretical knowledge that we have previously acquired, whose action we are not aware of even at the moment of perception. The theoretical load of experience can be understood from a metaphysical approach to knowledge as the intelligible content of experience that allows it to be integrated with intellectual knowledge.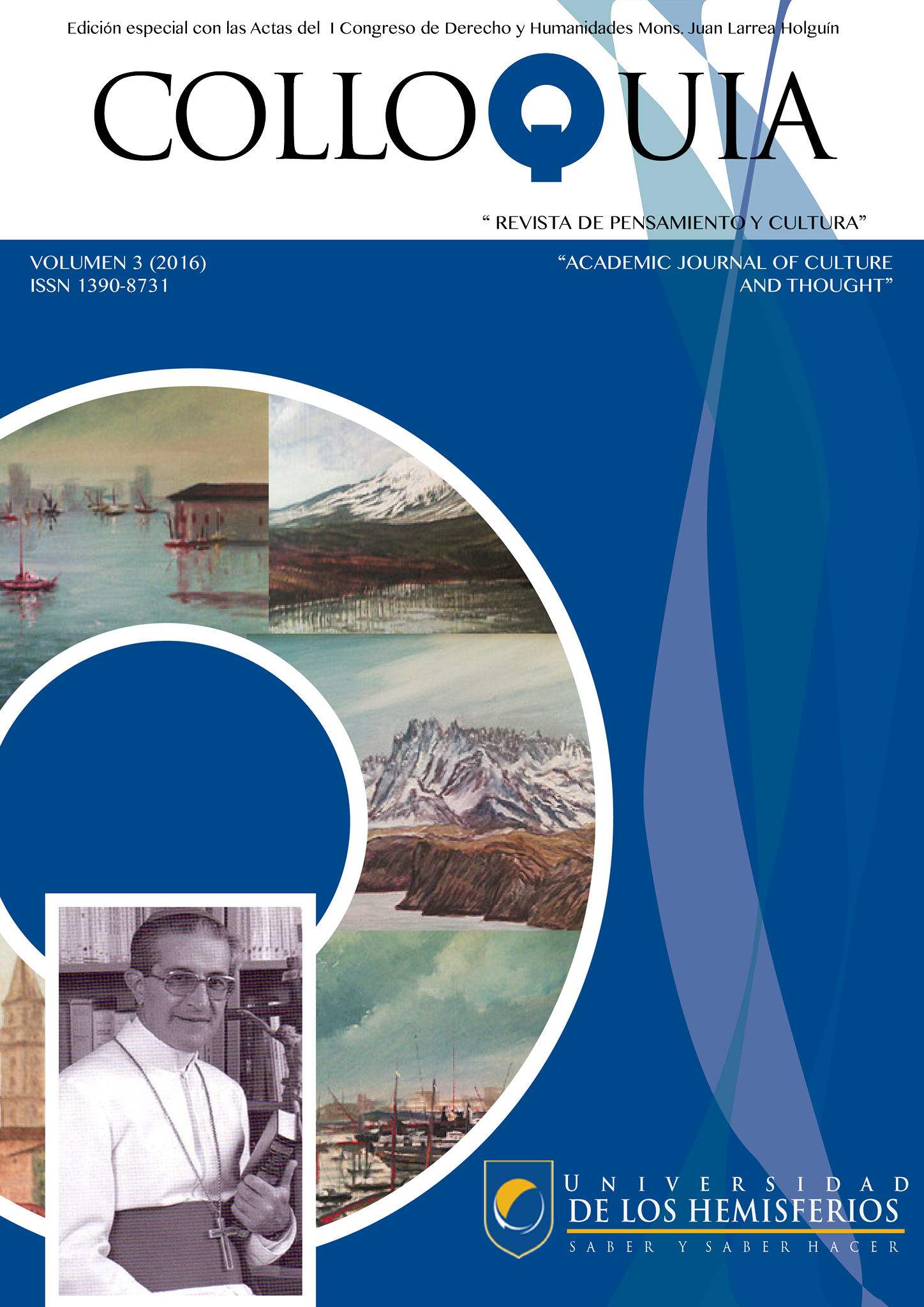 Authors publishing in our Journal comply to the following terms:
1. Authors keep their work's copyrights, but they guarantee Colloquia to be the first publisher of their papers. They grant the Journal with a Creative Commons Attribution License, under which their work can be shared with the condition that it is appropriately cited.
2. Authors can establish further clauses for non-exclusive distribution, such as publication on a separate book or placing in an institutional data-base. Nevertheless, a note should be always added to explain that the paper was originally published in Colloquia.
This Journal utilizes the LOCKSS system to create a file distributed among participating libraries, allowing these libraries to create permanent archives of the Journal for purposes of preservation and restoration. More information...