Sobre la obligatoriedad del proceso psicoterapéutico personal del psicólogo en el Ecuador
Gabriela Alexandra Pazmiño

Universidad Internacional SEK
Abstract
There is an ongoing debate about the "didactic effects" of therapist´s own psychological process. Besides, there are no definitive conclusions about the effects regarding an improvement of professional skills which will come out of psychotherapy or psychoanalysis processes, nor the ways these processes could lead the subject to an inner transformation. Literature on the subject leaves many questions unanswered, especially the discussion about them being legitimate training spaces for the future practitioner. Therefore, we consider to be necessary to interrogate the relationship between the therapist´s own therapeutic process and the effects it may have on their professional practice, present or future. We consider this discussion to be a condition before establishing it as a condition for accreditation as a psychologist in the different Faculties of Psychology in Ecuador. In order to review possible answers, we have designed a qualitative approach study in which we analyze two main aspects: 1) The effectiveness of the personal therapeutic process, and 2) The impact of this process on the professional practice itself. To do so, we have carried out 45 semi-structures interviews with mental health professionals who have experienced a personal therapeutic process, in order to help us determine if mandatory psychotherapy as a part of College studies in Psychology is justified. Most of the data we obtained pointed out the fact that many professionals seek therapeutic help for themselves as a part of their own ethical system, and not as a result of mandatory therapy for professional accreditation.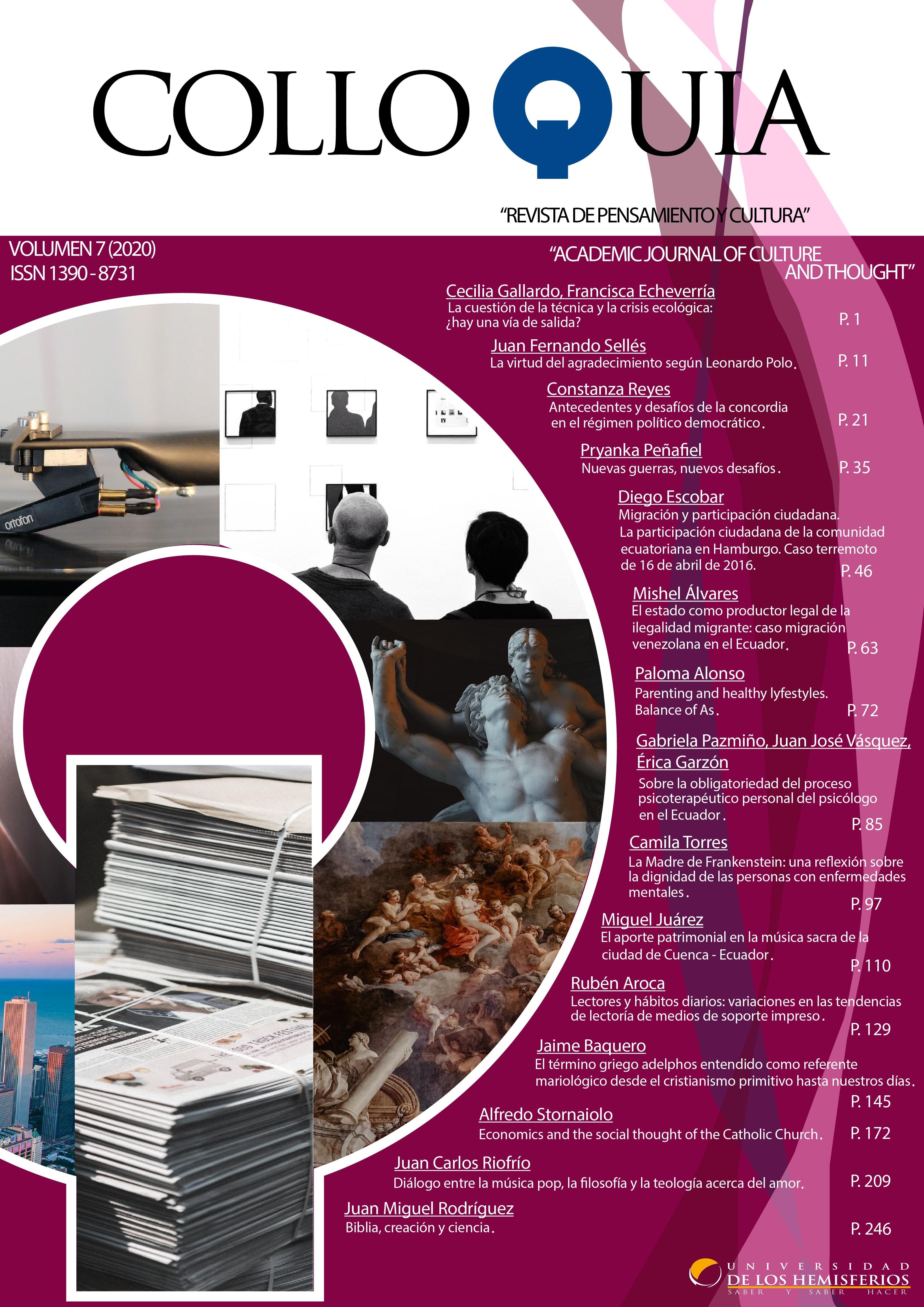 This work is licensed under a Creative Commons Attribution 4.0 International License.
Authors publishing in our Journal comply to the following terms:
1. Authors keep their work's copyrights, but they guarantee Colloquia to be the first publisher of their papers. They grant the Journal with a Creative Commons Attribution License, under which their work can be shared with the condition that it is appropriately cited.
2. Authors can establish further clauses for non-exclusive distribution, such as publication on a separate book or placing in an institutional data-base. Nevertheless, a note should be always added to explain that the paper was originally published in Colloquia.
This Journal utilizes the LOCKSS system to create a file distributed among participating libraries, allowing these libraries to create permanent archives of the Journal for purposes of preservation and restoration. More information...