Building Character
An application of Gee's theory of situated learning to a role-playing game in an English language classroom
Abstract
This project is an attempt to design a method of teaching English as a foreign language to Ecuadorian university students by applying Gee's theory of "situated learning".  The researcher posed the following problem: 
            How can global empathy be incorporated into the EFL classroom so as to increase students' intrinsic motivation to learn the language and help them to learn it better?
and suggested the following answer:
            Through a role-playing game in which students create avatars with specific, realistic characteristics including nationality, religion, socio-economic status and gender, and place them within the context of an ethical dilemma.
The game was implemeted with two groups of students, one at the A1 level (Common European Framework of Reference for Languages) and the other at the B2 level.  Preliminary results show increased global empathy and are also promising in terms of student motivation and language acquisition.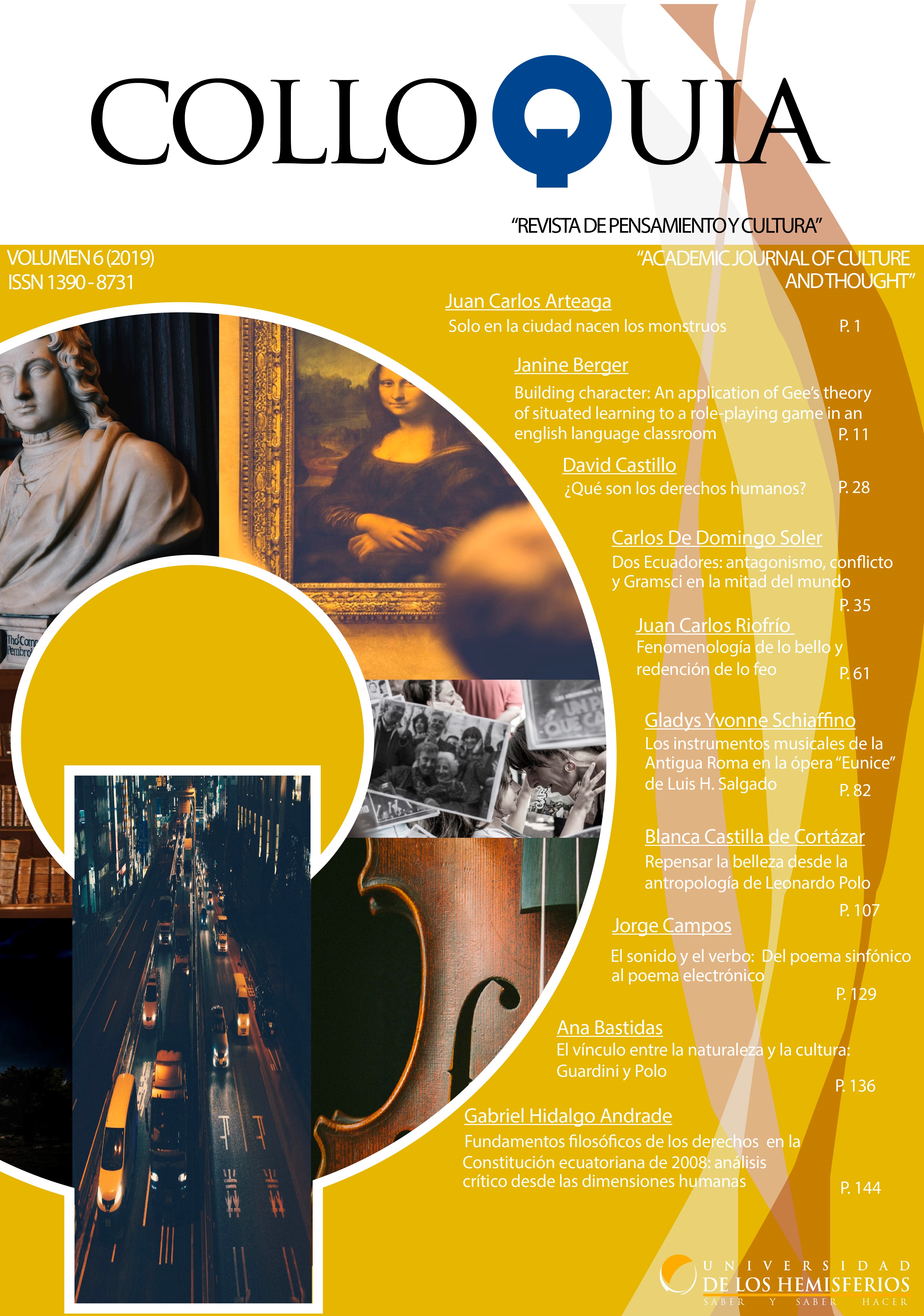 This work is licensed under a Creative Commons Attribution 4.0 International License.
Authors publishing in our Journal comply to the following terms:
1. Authors keep their work's copyrights, but they guarantee Colloquia to be the first publisher of their papers. They grant the Journal with a Creative Commons Attribution License, under which their work can be shared with the condition that it is appropriately cited.
2. Authors can establish further clauses for non-exclusive distribution, such as publication on a separate book or placing in an institutional data-base. Nevertheless, a note should be always added to explain that the paper was originally published in Colloquia.
This Journal utilizes the LOCKSS system to create a file distributed among participating libraries, allowing these libraries to create permanent archives of the Journal for purposes of preservation and restoration. More information...