A study of the way five teachers make decisions in the "EFL Classroom"
María Carolina Escobar

Stanislav Nachev
Abstract
This project is about how teachers make decisions in the classroom in order to handle the academic and behavioral issues that tend to arise. Our project is divided in two parts. In the first part, we have presented detailed research on the different learning approaches, methodologies, types of motivation and different factors, which all influence directly or indirectly the decisions teachers make in their classrooms. The second part consists of a series of interviews that were carried out with 5 English teachers that are currently studying at the English teacher degree program from a university in Quito. During the interviews, the teachers had to play a game, which is a simulation of a classroom setting, representing one lesson. While playing the game, our interviewees faced various situations, related to academic and behavioral problems which we consider common in the classroom. In order to deal with all the presented issues, the teachers had to make different types of decisions, based on their previous experience and methodologies.
The results obtained from this project showed that there are tensions between the educational system and the reality in the classrooms. On the one hand, teachers are part of a very standardized and generalized educational system, while on the other, they have to deal with completely heterogeneous and individual learners. Therefore, it is the teachers' responsibility to find a balance between these in order to carry out the teaching-learning process the best way possible as educators..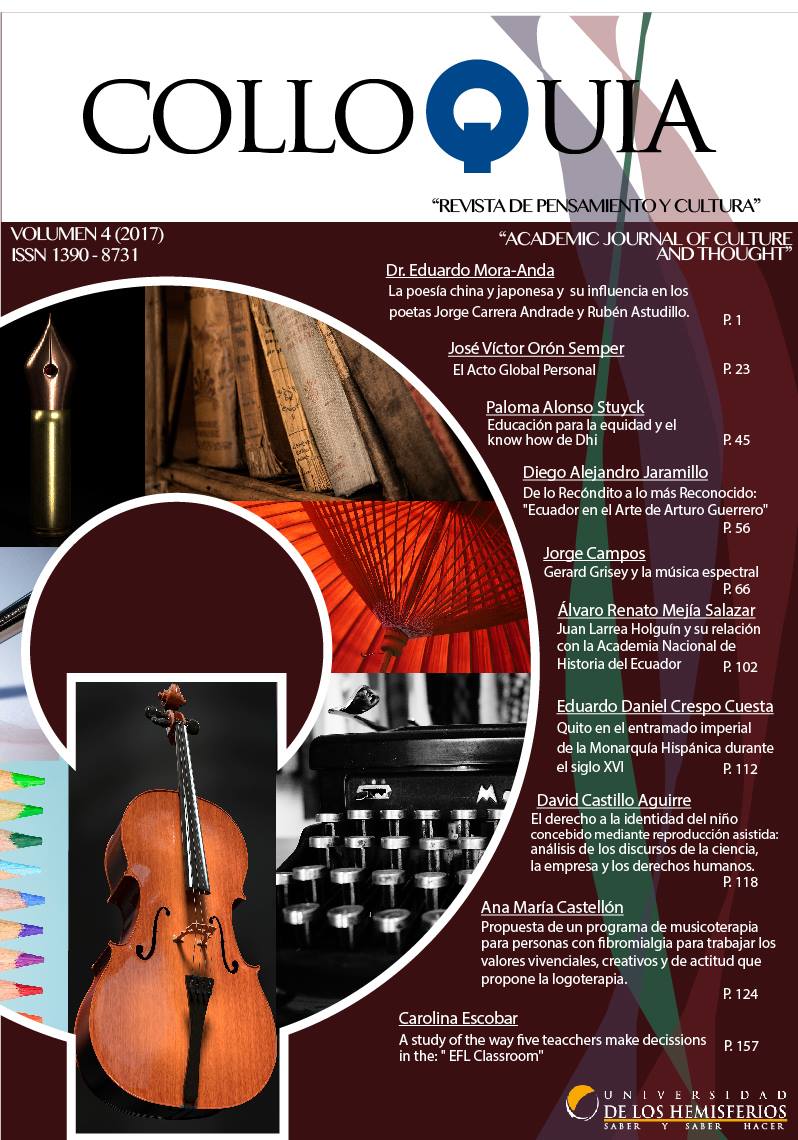 This work is licensed under a Creative Commons Attribution 4.0 International License.
Authors publishing in our Journal comply to the following terms:
1. Authors keep their work's copyrights, but they guarantee Colloquia to be the first publisher of their papers. They grant the Journal with a Creative Commons Attribution License, under which their work can be shared with the condition that it is appropriately cited.
2. Authors can establish further clauses for non-exclusive distribution, such as publication on a separate book or placing in an institutional data-base. Nevertheless, a note should be always added to explain that the paper was originally published in Colloquia.
This Journal utilizes the LOCKSS system to create a file distributed among participating libraries, allowing these libraries to create permanent archives of the Journal for purposes of preservation and restoration. More information...