Las novenas de Mons. Juan Larrea a San Josemaría y al Beato Álvaro del Portillo: raíces y proyección.
Abstract
The novenas to Saint Josemaría and Blessed Álvaro del Portillo are only a very small part of the inmense written production of Juan Larrea. However, they can be considered as a window that permits us to put out the mark and the influence that these saints exercised over Juan Larrea. To trace this influence the relationship between Juan Larrea and Saint Josemaría, and Blessed Álvaro del Portillo will be briefly described. Afterwards, the texts and motivations of these novenas will be analyzed, to conclude that the imprint of Josemaría and Álvaro del Portillo was alive and working in Juan Larrea when he wrote these texts at the end of his life on earth.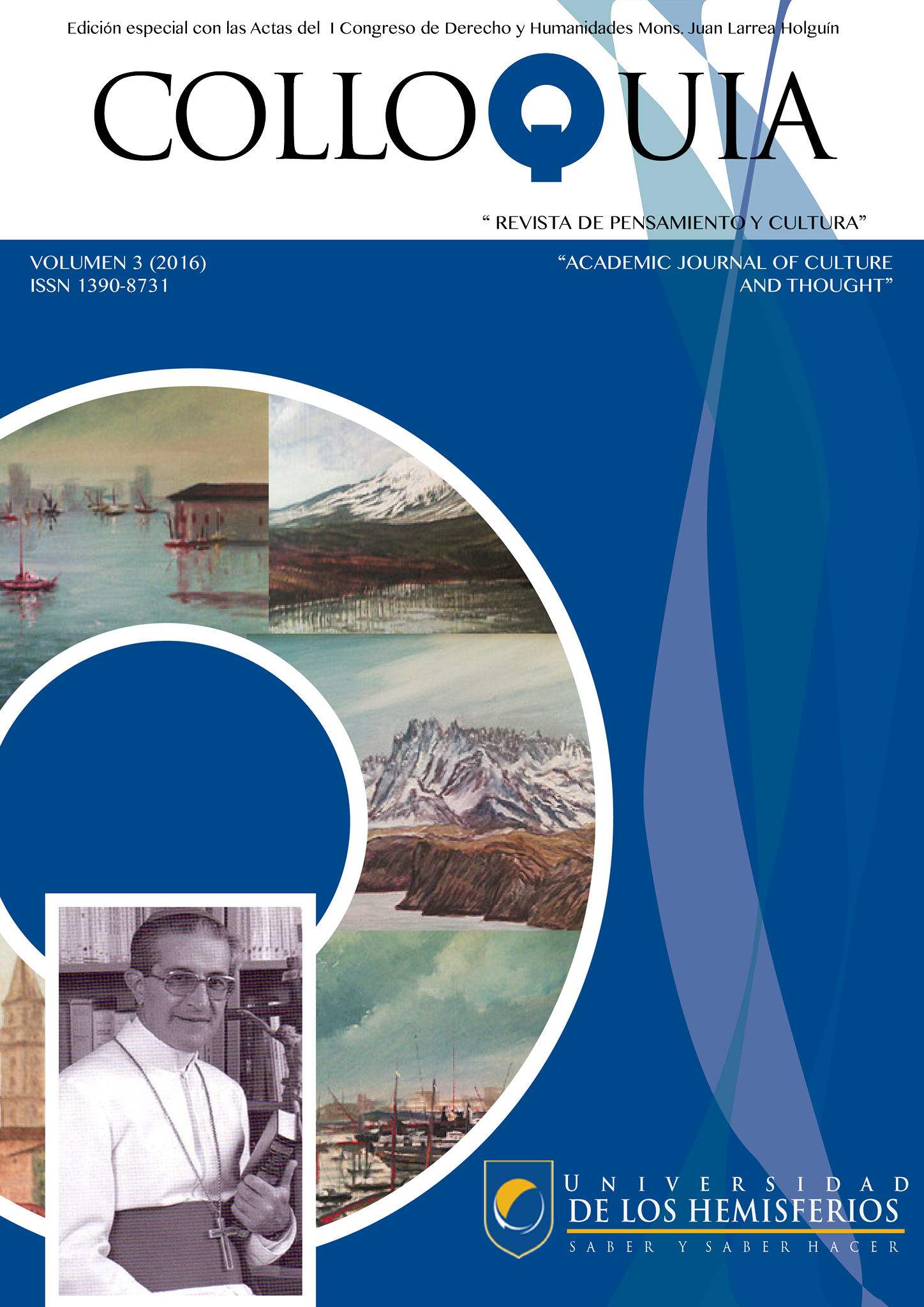 Authors publishing in our Journal comply to the following terms:
1. Authors keep their work's copyrights, but they guarantee Colloquia to be the first publisher of their papers. They grant the Journal with a Creative Commons Attribution License, under which their work can be shared with the condition that it is appropriately cited.
2. Authors can establish further clauses for non-exclusive distribution, such as publication on a separate book or placing in an institutional data-base. Nevertheless, a note should be always added to explain that the paper was originally published in Colloquia.
This Journal utilizes the LOCKSS system to create a file distributed among participating libraries, allowing these libraries to create permanent archives of the Journal for purposes of preservation and restoration. More information...