Reflexión filosófica sobre la actualidad de los PRIMEROS ESCRITOS de Georg Wilhelm Friedrich Hegel (1770 – 1831), en el período de Fráncfort (1797-1800), calificado como el período más importante de su vida
Abstract
The debate herein exposed is aimed towards a confrontation between the autonomy of human will and its heteronomy, or between liberty and law. This crucial problem is also the most discussed within contemporary moral reflection. Is it possible to behave freely and morally by obeying law and to remain in full exercise of liberty? For his reflection, Hegel strongly criticizes Jewish religion and further concentrates on the passage of the New Testament that takes place at the home of Simon the Pharisee, analyzing the behavior of four characters: Mary Magdalene: love and need;  Simon: the power to judge; the disciples: moral interest and Jesus: the voice of beauty and love. Hegel's approach is summed up in seeking what man must do (morality) as a condition to access religion considered to be man's happiness. How to open, therefore, the path of morality towards a religion that restores life and beauty, a religion as a living union between God and man? In conclusion, some arguments will be presented to demonstrate the insufficiency of Hegel's criticism to religion in the Old Testament. Obedience appears as a human response to God's nomination rather than as a response to law.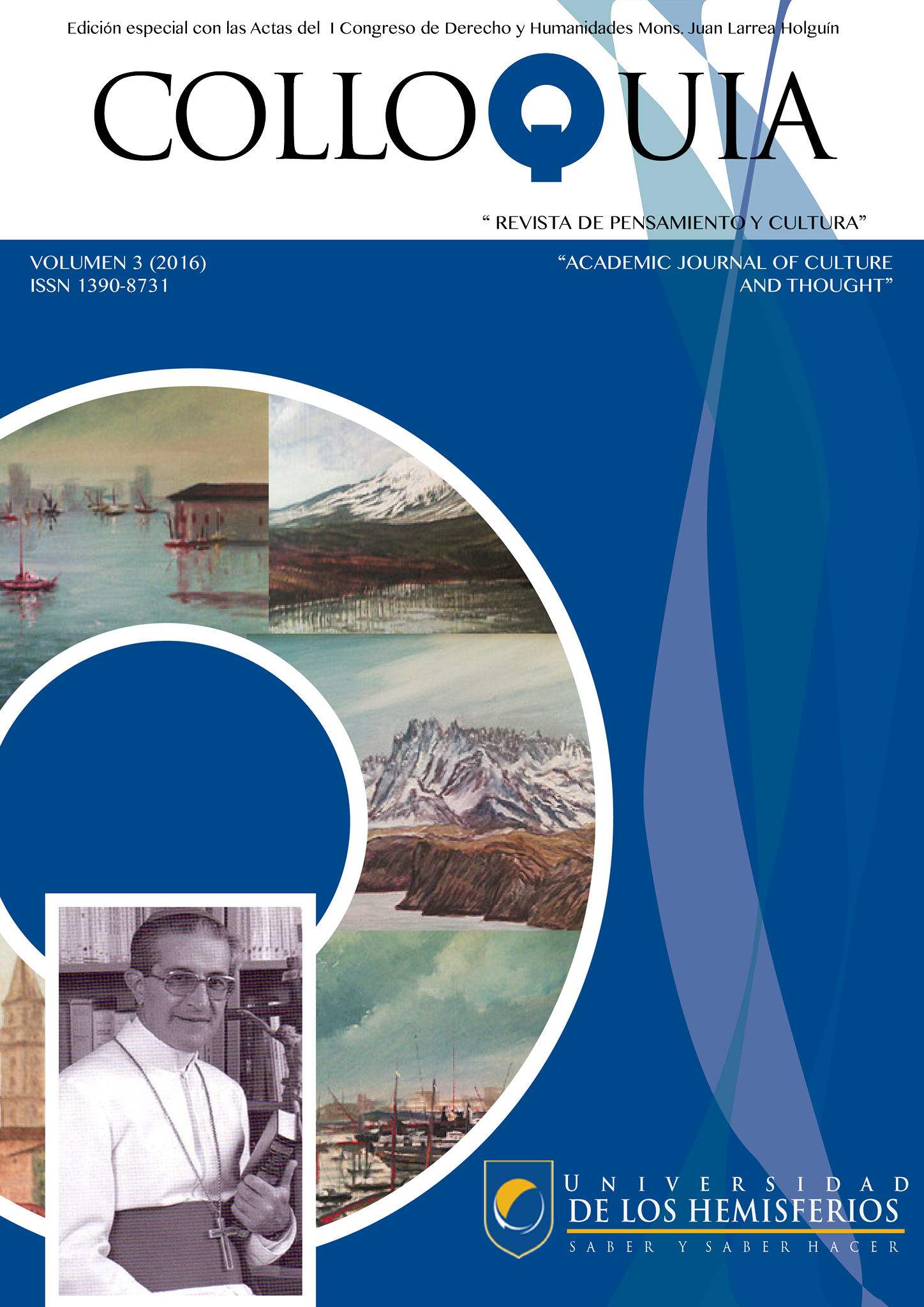 Authors publishing in our Journal comply to the following terms:
1. Authors keep their work's copyrights, but they guarantee Colloquia to be the first publisher of their papers. They grant the Journal with a Creative Commons Attribution License, under which their work can be shared with the condition that it is appropriately cited.
2. Authors can establish further clauses for non-exclusive distribution, such as publication on a separate book or placing in an institutional data-base. Nevertheless, a note should be always added to explain that the paper was originally published in Colloquia.
This Journal utilizes the LOCKSS system to create a file distributed among participating libraries, allowing these libraries to create permanent archives of the Journal for purposes of preservation and restoration. More information...