An UFO called state of nature
on the presence of the modern state of nature before Hobbes
Abstract
Academic literature is unanimous in recognizing the relevance of Hobbes's concept of state of nature for modern political philosophy. Many authors, especially under the influence of Leo Strauss and Quentin Skinner, have argued that this concept already existed before Hobbes; specifically, in Thomas Aquinas and the authors of the second scholasticism, strongly influenced by Aquinas. This article shows that this claim is based on an erroneous identification between the modern state of nature, the status legis naturae of Thomas Aquinas and the status naturae purae of late scholastic theology, and challenges the textual evidence advanced by them to prove the pre-existence of the concept. In doing so, it also contributes to better identify the precedents of Hobbes's state of nature and to elucidate its historical relationship with related, though different scholastic concepts it has been confused with.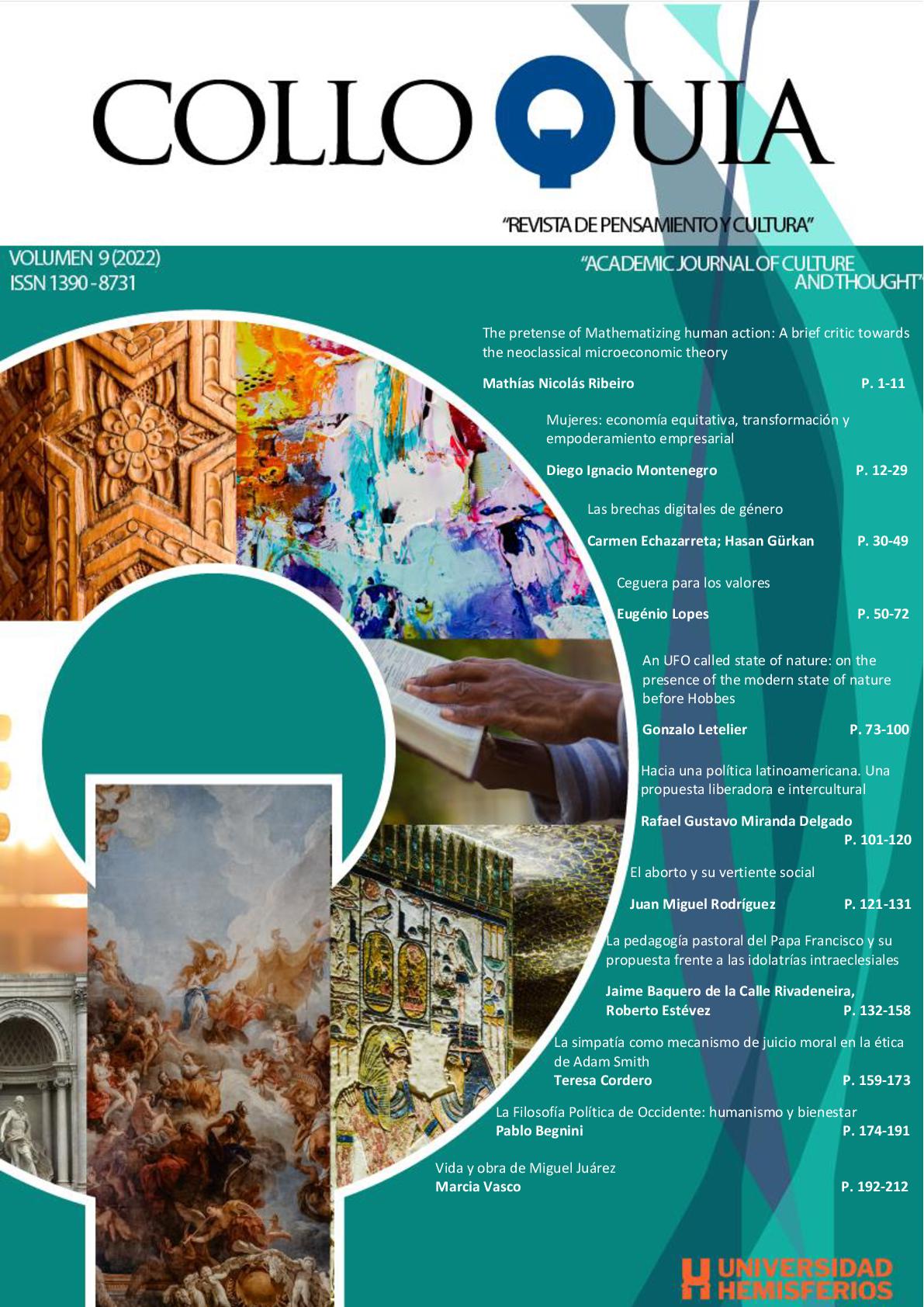 This work is licensed under a Creative Commons Attribution 4.0 International License.
Authors publishing in our Journal comply to the following terms:
1. Authors keep their work's copyrights, but they guarantee Colloquia to be the first publisher of their papers. They grant the Journal with a Creative Commons Attribution License, under which their work can be shared with the condition that it is appropriately cited.
2. Authors can establish further clauses for non-exclusive distribution, such as publication on a separate book or placing in an institutional data-base. Nevertheless, a note should be always added to explain that the paper was originally published in Colloquia.
This Journal utilizes the LOCKSS system to create a file distributed among participating libraries, allowing these libraries to create permanent archives of the Journal for purposes of preservation and restoration. More information...