Parenting and healthy lyfestyles. Balance of As
Abstract
The current emergency of promoting healthy lifestyles is well known. These lifestyles are shaped and driven by sociocultural and individual behavior patterns. Parenting styles carry great weight in regard to this endeavor, especially in adolescence, a time in which autonomous decision-making starts. The scope of adolescent decision-making is gained as parents cede their own authority with this process becoming a balance between parental Authority and teenage child Autonomy: balancing the As. In this process, discrepancy as to who is responsible for deciding is frequent between parent and teenage child. Parenting styles which are able to adjust expectations between parents and adolescents by focusing on the teachable dimensions of the person are proposed. These parenting styles create the right environment to establish affective dialogues in regard to specific behaviors and generate assertive discipline channels. The main advantage of these parenting styles rooted in the cognitive, conative and affective dimensions of children is that they can be adapted to different socio-cultural contexts. By promoting adolescent autonomy they promote the internalization of long-term healthy lifestyles. Adolescence is presented as a sensitive period in which to adopt healthy lifestyles.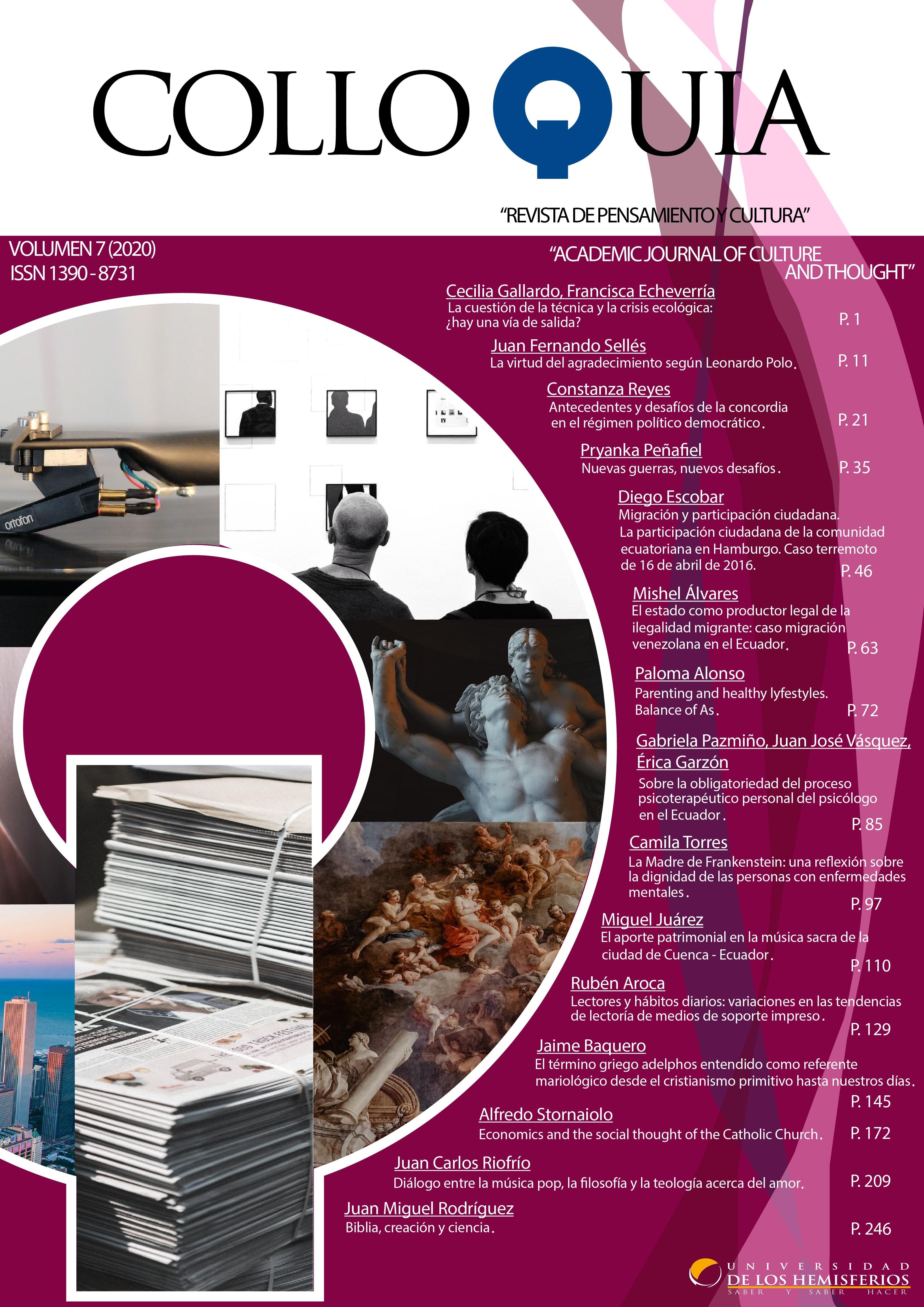 This work is licensed under a Creative Commons Attribution 4.0 International License.
Authors publishing in our Journal comply to the following terms:
1. Authors keep their work's copyrights, but they guarantee Colloquia to be the first publisher of their papers. They grant the Journal with a Creative Commons Attribution License, under which their work can be shared with the condition that it is appropriately cited.
2. Authors can establish further clauses for non-exclusive distribution, such as publication on a separate book or placing in an institutional data-base. Nevertheless, a note should be always added to explain that the paper was originally published in Colloquia.
This Journal utilizes the LOCKSS system to create a file distributed among participating libraries, allowing these libraries to create permanent archives of the Journal for purposes of preservation and restoration. More information...