Mentalidad actual y formación cristiana
Abstract
This paper takes into account the crisis that today's culture is suffering in many aspects, and which is grounded on a mixture of naturalism and fideism. It describes the lack of philosophical formation which promotes weak thinking and is caused by the surrendering of truth, the oblivion of truth's timelessness, and the replacing of truth by useful substitutes. The weakness of faith in contemporary society is also analyzed. Faith is considered as the elevation of personal knowledge, but personal being has been substituted by human works and the transcendental dimension of man has been forgotten. Finally, the solution to the crisis is presented as the growth a knowledge that is personal, both natural and supernatural.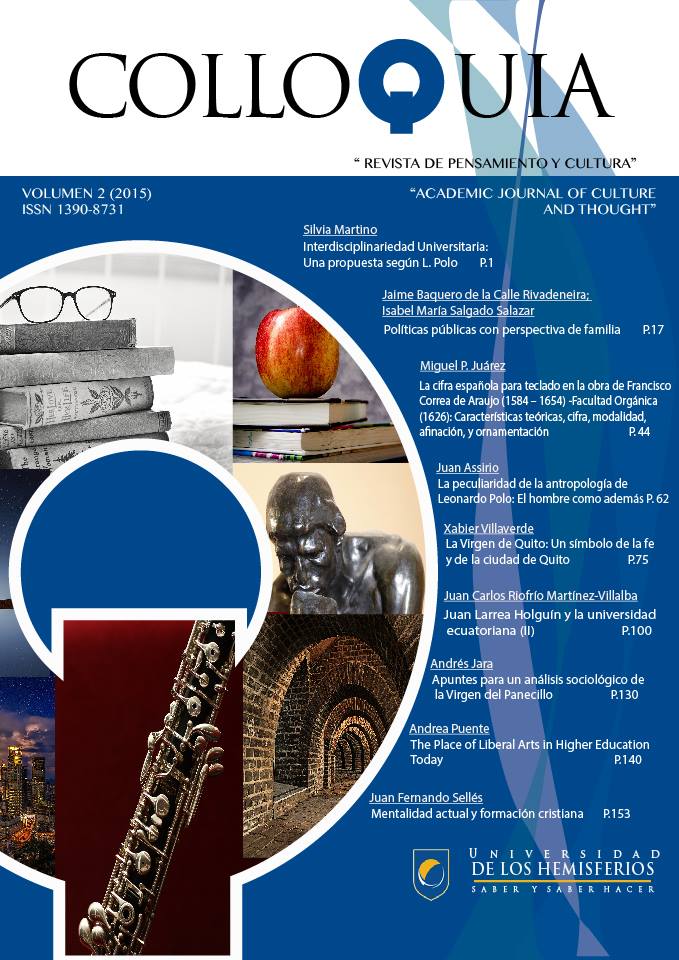 Authors publishing in our Journal comply to the following terms:
1. Authors keep their work's copyrights, but they guarantee Colloquia to be the first publisher of their papers. They grant the Journal with a Creative Commons Attribution License, under which their work can be shared with the condition that it is appropriately cited.
2. Authors can establish further clauses for non-exclusive distribution, such as publication on a separate book or placing in an institutional data-base. Nevertheless, a note should be always added to explain that the paper was originally published in Colloquia.
This Journal utilizes the LOCKSS system to create a file distributed among participating libraries, allowing these libraries to create permanent archives of the Journal for purposes of preservation and restoration. More information...