Où sommes-nous?
Abstract
Where are we? This question expresses recurrently the concerns of our contemporary world, which tends to orient itself within the maze of simulations and mirrors sent by new technologies. For rediscovering the human sense of orientation that values multiple roads in life, we have to accept the complex nature of digital knowledge, rejoin traditional knowledge and knowledge about nature and create a new opening in the main human disciplines.  This new dimention in teaching, belongs to a transdisciplinary way of research, which proves difficult to understand in the world of higher education, because it comprises of several layers from the intellegible to the sensitive. This needs to be driven over the whole of narrations present in society, in a refined way of re-encountered uses. The plurality of interpretations of the phenomena is que best guide to the quality of facts of the society in which they operate or different events.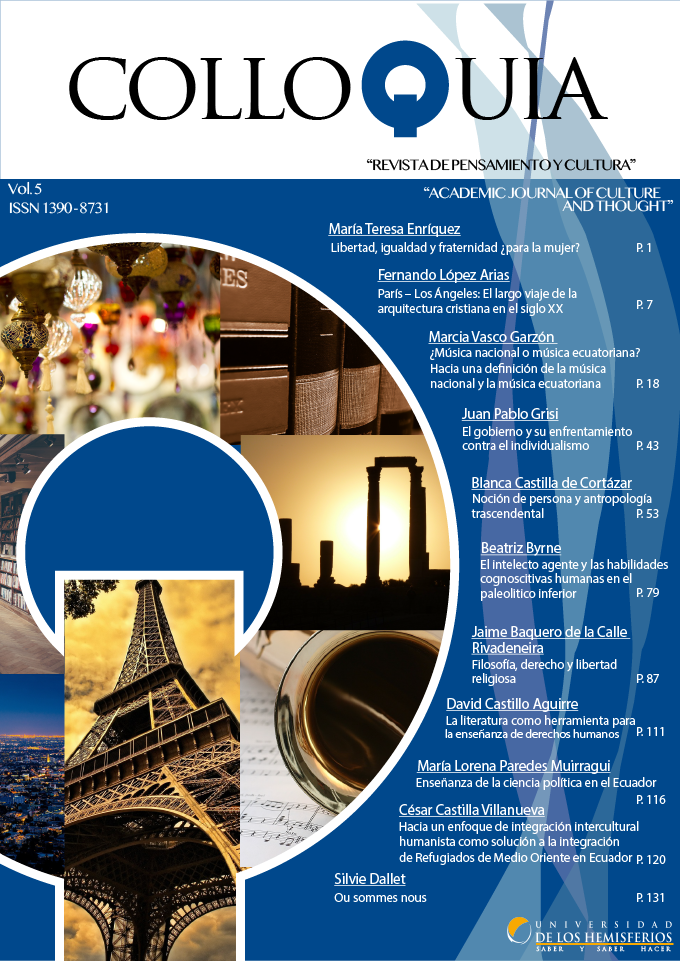 This work is licensed under a Creative Commons Attribution 4.0 International License.
Authors publishing in our Journal comply to the following terms:
1. Authors keep their work's copyrights, but they guarantee Colloquia to be the first publisher of their papers. They grant the Journal with a Creative Commons Attribution License, under which their work can be shared with the condition that it is appropriately cited.
2. Authors can establish further clauses for non-exclusive distribution, such as publication on a separate book or placing in an institutional data-base. Nevertheless, a note should be always added to explain that the paper was originally published in Colloquia.
This Journal utilizes the LOCKSS system to create a file distributed among participating libraries, allowing these libraries to create permanent archives of the Journal for purposes of preservation and restoration. More information...