La enseñanza de la Ciencia Política en Ecuador: límites y alcances
María Lorena Paredes Muirragui
Abstract
The objective of the text is to reflect on the study of Political Science in Ecuador, its limits and scope. It gives an account of its objective attachment to scientificity and how the political scientist relies on methodological and technical instruments to make diagnoses or analysis of reality with criteria of precision, being a sustenance for decision-making. Likewise, this paper contemplates the approximations and divergences between politics as a form of political practice and the true scope of the study of Political Science. In this context, the responsibility and role of the Academy as a pillar and support for the teaching of Political Science is considered.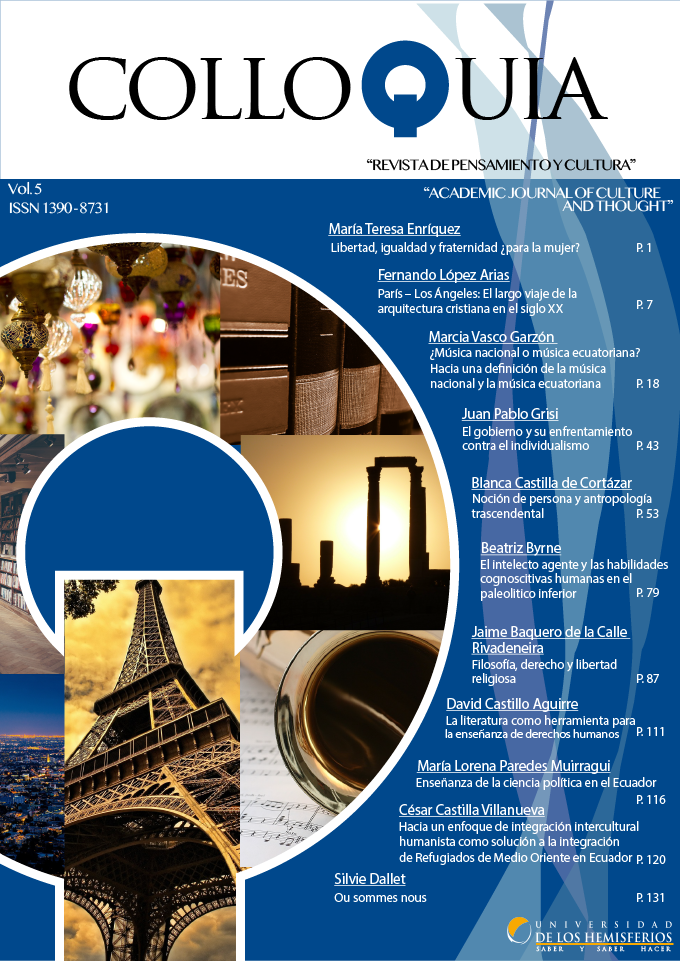 This work is licensed under a Creative Commons Attribution 4.0 International License.
Authors publishing in our Journal comply to the following terms:
1. Authors keep their work's copyrights, but they guarantee Colloquia to be the first publisher of their papers. They grant the Journal with a Creative Commons Attribution License, under which their work can be shared with the condition that it is appropriately cited.
2. Authors can establish further clauses for non-exclusive distribution, such as publication on a separate book or placing in an institutional data-base. Nevertheless, a note should be always added to explain that the paper was originally published in Colloquia.
This Journal utilizes the LOCKSS system to create a file distributed among participating libraries, allowing these libraries to create permanent archives of the Journal for purposes of preservation and restoration. More information...