Los años romanos de Juan Larrea (1948-1952)
José Luis González Gullón
Abstract
Abstract: From 21 to 25 years of age, Juan Larrea resided in Rome. Such stage of his life was characterized by the completion of his studies –obtaining two PhDs, one on Civil Law and another on Canon Law–, and by his encounter with Opus Dei's founder, event that decisively marked his life. This article accounts the most outstanding events of that period, in accordance with the documentation preserved.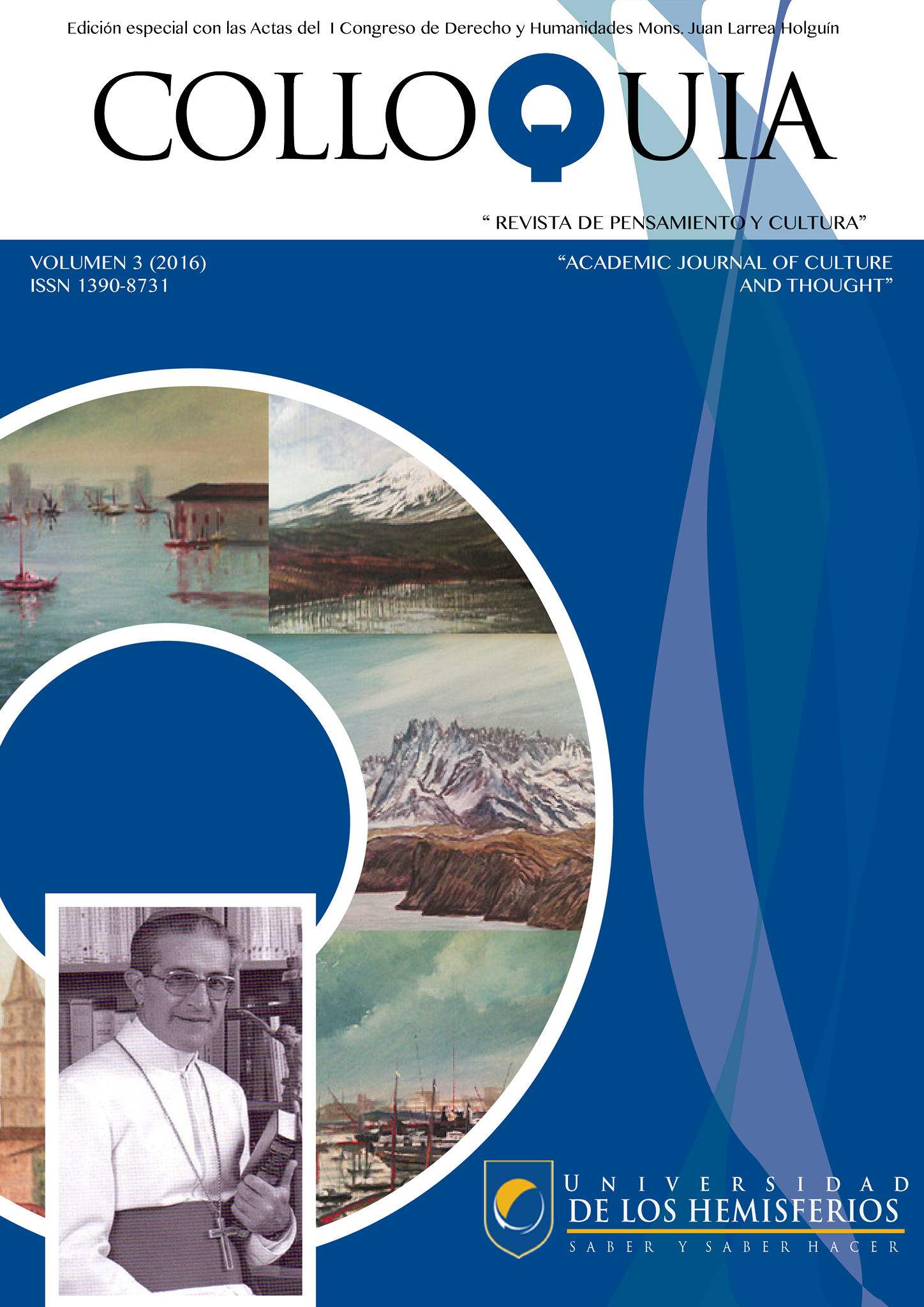 Authors publishing in our Journal comply to the following terms:
1. Authors keep their work's copyrights, but they guarantee Colloquia to be the first publisher of their papers. They grant the Journal with a Creative Commons Attribution License, under which their work can be shared with the condition that it is appropriately cited.
2. Authors can establish further clauses for non-exclusive distribution, such as publication on a separate book or placing in an institutional data-base. Nevertheless, a note should be always added to explain that the paper was originally published in Colloquia.
This Journal utilizes the LOCKSS system to create a file distributed among participating libraries, allowing these libraries to create permanent archives of the Journal for purposes of preservation and restoration. More information...