Políticas públicas con perspectiva de familia
Isabel María Salgado Salazar
Abstract
The family institution is a very important part of the State structure. The public policies supporting the harmonics "father-mother-children" have a direct influence in the development and progress of a nation. Ecuador possesses some positive aspects and others that need to be improved on this matter. We present some proposals meant to improve, based on international successful research parameters.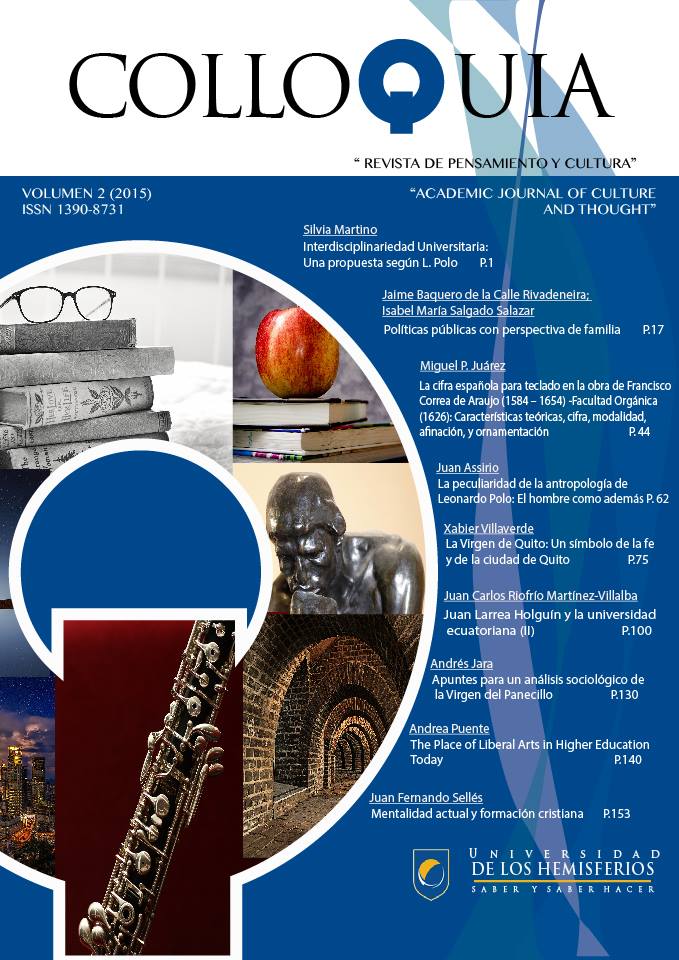 Authors publishing in our Journal comply to the following terms:
1. Authors keep their work's copyrights, but they guarantee Colloquia to be the first publisher of their papers. They grant the Journal with a Creative Commons Attribution License, under which their work can be shared with the condition that it is appropriately cited.
2. Authors can establish further clauses for non-exclusive distribution, such as publication on a separate book or placing in an institutional data-base. Nevertheless, a note should be always added to explain that the paper was originally published in Colloquia.
This Journal utilizes the LOCKSS system to create a file distributed among participating libraries, allowing these libraries to create permanent archives of the Journal for purposes of preservation and restoration. More information...