La Piratería en el Pacífico y su relación con el Tribunal de la Santa Inquisición de Lima
Sebastián I. Donoso Bustamante
Abstract
Abstract: The historical validity of the Tribunal of the Holy Office has been strongly linked to the distortions of the so-called Black Legend, which was the propagandistic element more used by the rival powers of Spain in order to discredit it not only in the political but also religious sphere. The effects of the aforementioned propaganda can be experienced until today, with special strength on popular culture, where historical and documentary veracity gives way to the much more attractive accounts of fanaticism, obscurantism and oppression without measure. What was the true role played by the Holy Office within Spanish domains in America? How did defending the Catholic Faith become related to the political ambitions of the Crypto-Jews and Protestants? What was the role played by the relationship between piracy and religious zeal in such political framework? This article intends to address these three issues and offer a much more rigorous view of one of the most remembered cultural phenomena related to the colonial period.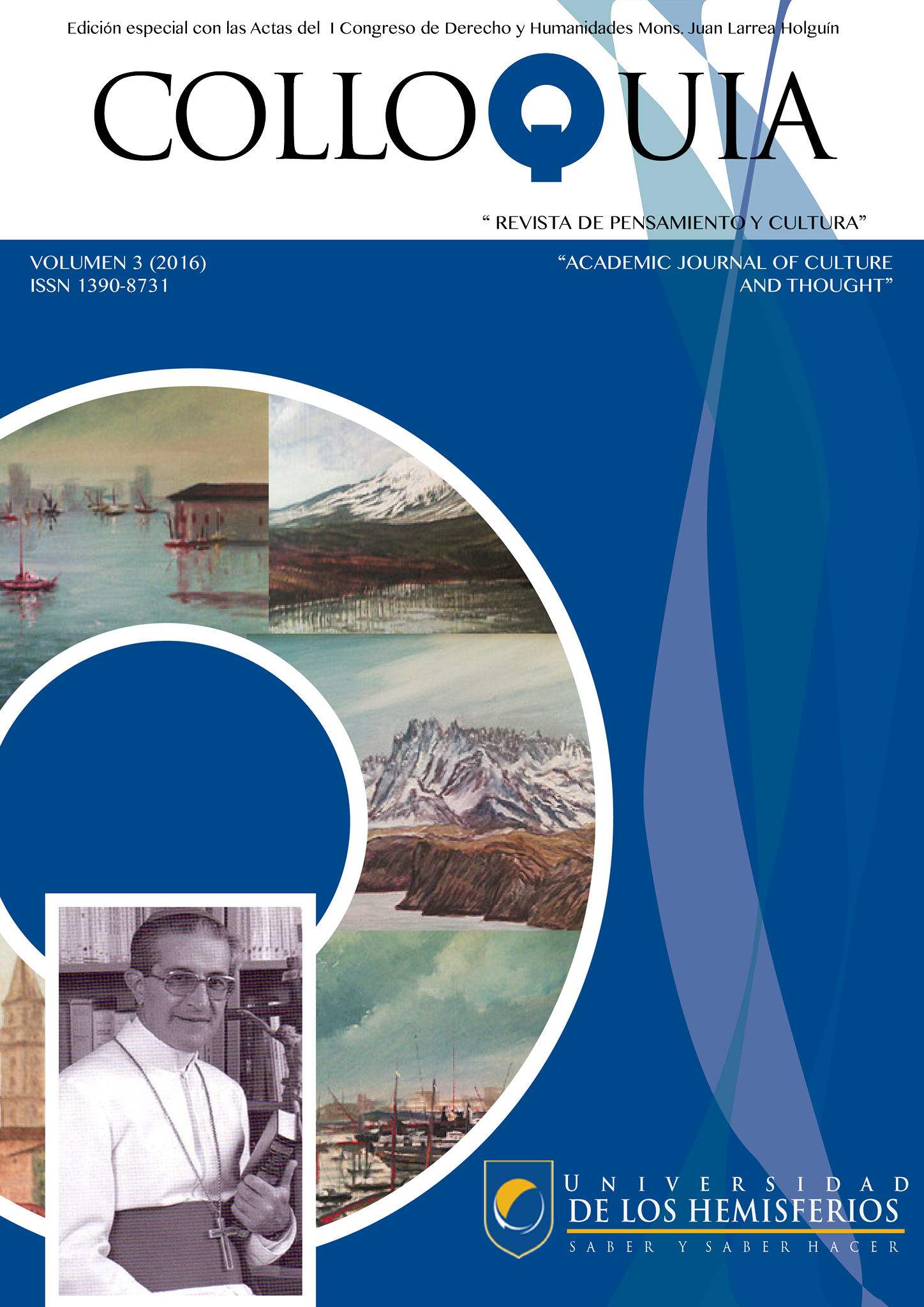 Authors publishing in our Journal comply to the following terms:
1. Authors keep their work's copyrights, but they guarantee Colloquia to be the first publisher of their papers. They grant the Journal with a Creative Commons Attribution License, under which their work can be shared with the condition that it is appropriately cited.
2. Authors can establish further clauses for non-exclusive distribution, such as publication on a separate book or placing in an institutional data-base. Nevertheless, a note should be always added to explain that the paper was originally published in Colloquia.
This Journal utilizes the LOCKSS system to create a file distributed among participating libraries, allowing these libraries to create permanent archives of the Journal for purposes of preservation and restoration. More information...