Amistad con Juan Ignacio Larrea Holguín
Abstract
This article reflects on Juan Ignacio Larrea Holguín as a human being through the eyes of José Ayala Lasso, who served in three different occasions as Minister of Foreign Affairs and who was also his disciple and friend. Aside from showing him as a humanist and a jurist, these pages mention Larrea Holguin's relationship with nature, which he considered to be the one and essential environment with which human beings must work in order to build their temporary and eternal destiny. Being better at serving better was the motto of his whole life. During many years, Juan Larrea was a member of the Foreign Affairs Advisory Board, institution that, since its creation in the beginnings of the 20th Century had been fulfilling a transcendental mission: unselfishly and patriotically advice the Ecuadorian Minister of Foreign Affairs on the most important and delicate matters of international politics and international relationships.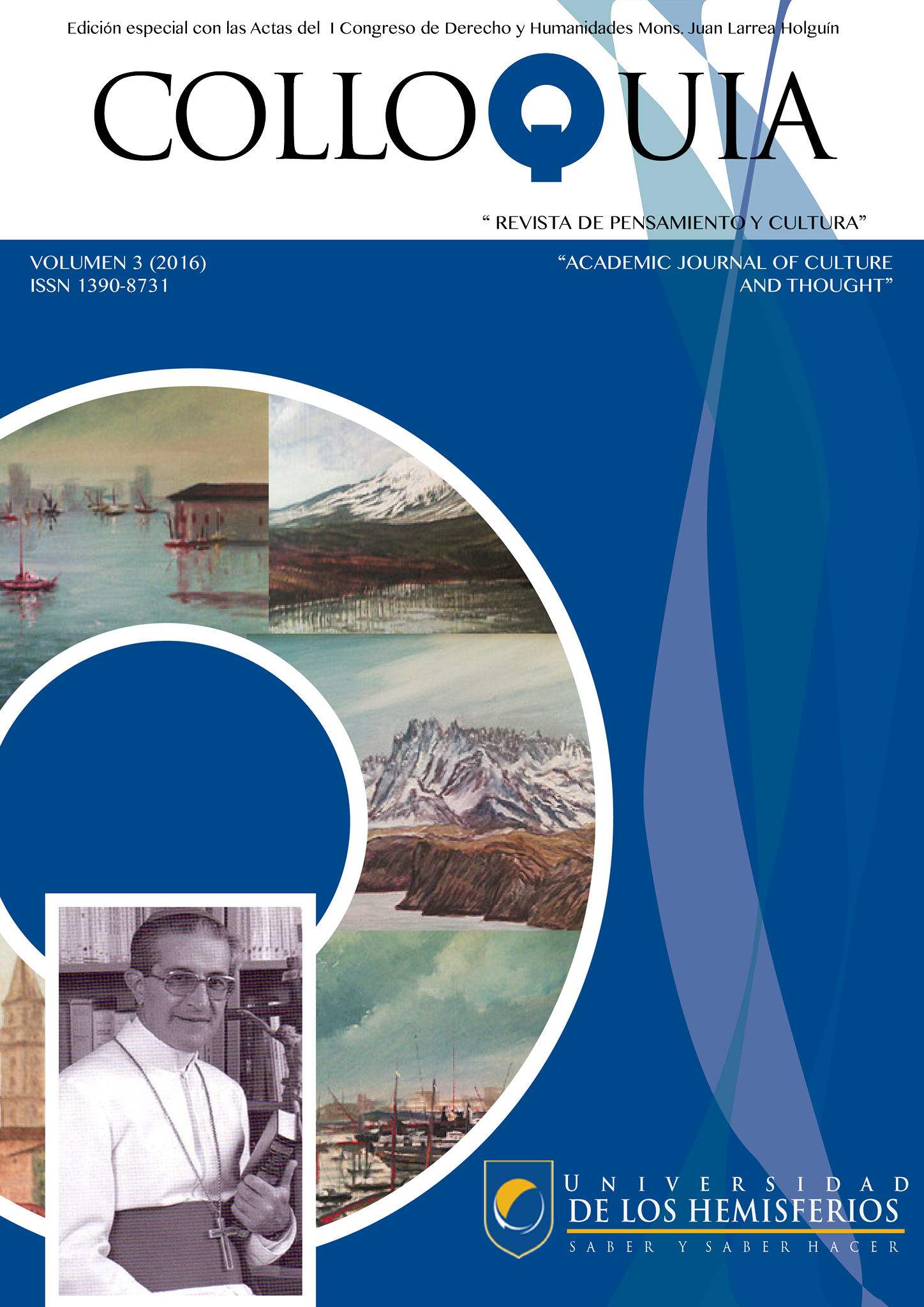 Authors publishing in our Journal comply to the following terms:
1. Authors keep their work's copyrights, but they guarantee Colloquia to be the first publisher of their papers. They grant the Journal with a Creative Commons Attribution License, under which their work can be shared with the condition that it is appropriately cited.
2. Authors can establish further clauses for non-exclusive distribution, such as publication on a separate book or placing in an institutional data-base. Nevertheless, a note should be always added to explain that the paper was originally published in Colloquia.
This Journal utilizes the LOCKSS system to create a file distributed among participating libraries, allowing these libraries to create permanent archives of the Journal for purposes of preservation and restoration. More information...