Juan Larrea Holguín y la universidad ecuatoriana
Juan Carlos Riofrío Martínez Villalba

Universidad de Los Hemisferios
Abstract
This research analyzes the academic profile of Mgr. Juan Larrea Holguín and his legacy for the Ecuadorian University. The results of the study will be presented in two articles.  The first one is a historical research and assembles his academic life chronologically through historic documents, autobiographic texts and the testimonies of people who lived and worked near him.  The academic trajectory of the jurist is presented in five chapters: (i) his university studies; (ii) his teaching experience; (iii) his scientific and literary works; (iv) the attempts to found a new university in Ecuador during his life; and, (v) his relationship with the Universidad de Los Hemisferios.  In a second article we will present his vision of the university and the work of the professors.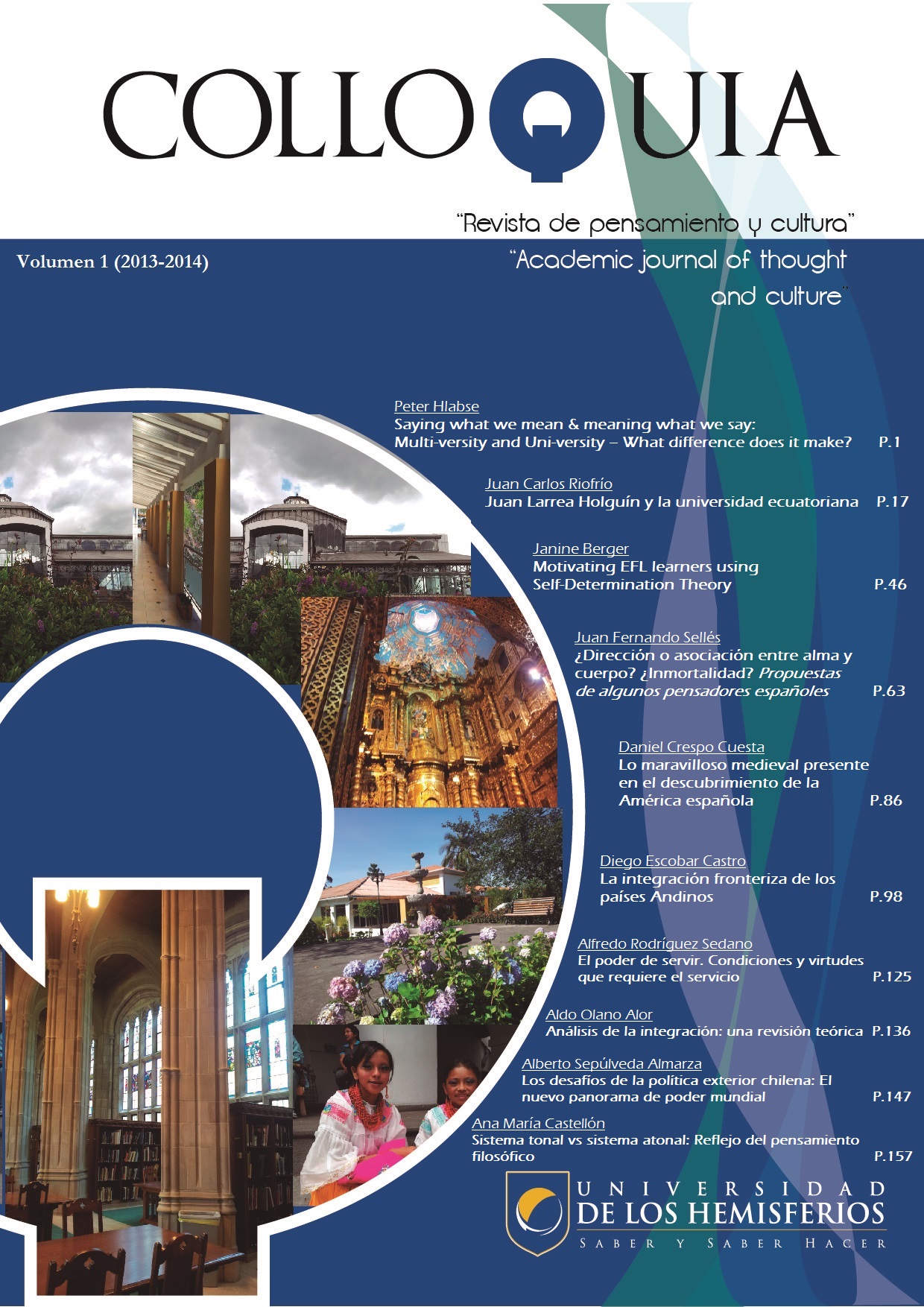 Authors publishing in our Journal comply to the following terms:
1. Authors keep their work's copyrights, but they guarantee Colloquia to be the first publisher of their papers. They grant the Journal with a Creative Commons Attribution License, under which their work can be shared with the condition that it is appropriately cited.
2. Authors can establish further clauses for non-exclusive distribution, such as publication on a separate book or placing in an institutional data-base. Nevertheless, a note should be always added to explain that the paper was originally published in Colloquia.
This Journal utilizes the LOCKSS system to create a file distributed among participating libraries, allowing these libraries to create permanent archives of the Journal for purposes of preservation and restoration. More information...