Los desafíos de la política exterior chilena: El nuevo panorama de poder mundial
Alberto Sepúlveda Almarza
Abstract
The following essay deals with the modern world power system and its consequences for the Chilean foreign relations. The author analyzes the main military and diplomatic features that appears in Chile after its territorial increase during the 1879-1884 years, and the strategies that Chile developed to overcame the menaces of a new war with Bolivia and Peru, and eventually Argentina.
At the same time the author deals with the economic globalization of present times and suggest that Chile must modernize its view of the foreign relations.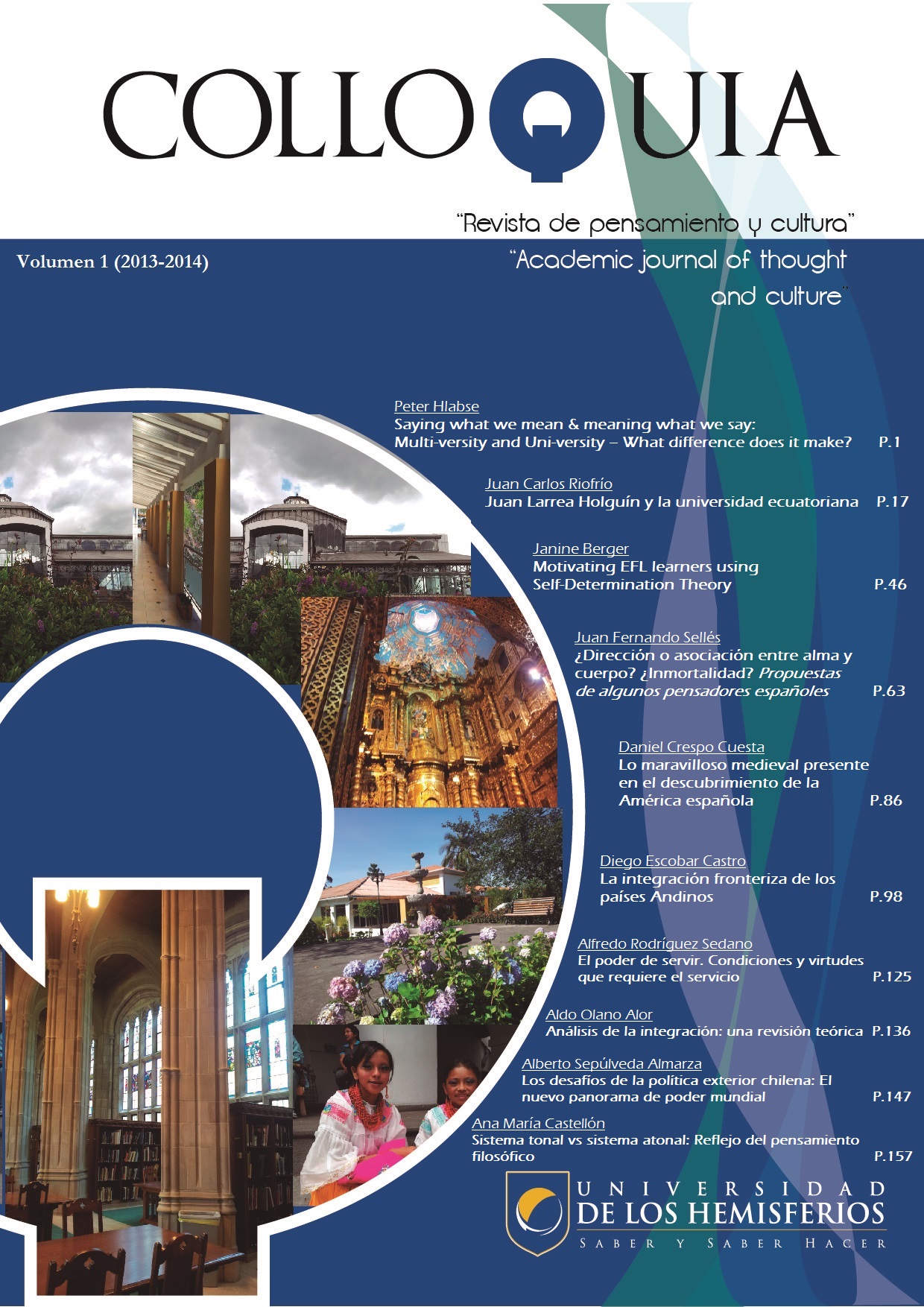 Authors publishing in our Journal comply to the following terms:
1. Authors keep their work's copyrights, but they guarantee Colloquia to be the first publisher of their papers. They grant the Journal with a Creative Commons Attribution License, under which their work can be shared with the condition that it is appropriately cited.
2. Authors can establish further clauses for non-exclusive distribution, such as publication on a separate book or placing in an institutional data-base. Nevertheless, a note should be always added to explain that the paper was originally published in Colloquia.
This Journal utilizes the LOCKSS system to create a file distributed among participating libraries, allowing these libraries to create permanent archives of the Journal for purposes of preservation and restoration. More information...