Pretense of Mathematizing Human Action
A brief critic towards the neoclassical microeconomic theory
Mathías Nicolás Ribeiro

Universidad de los Andes
Abstract
This article tries to understand how the Economic Science started a research program identified as the Neoclassical program, founded under the pretense of introducing mathematics as the solely language admitted for elaborating economic theory. This project produced another pretense, that was the endeavour of enclosing human action into different schemas that were compatible with the mathematical instrumental used by the program. We identify two critical moments of the Neoclassical program reshaped the way we understand human action: the pleasure-seeker behavior moment, introduced by William Jevons with the assistance of Jeremy Bentham and the second, called the utility-function era, the one that accompany us until today. Finally, we present some reflections about how a new outlook, based in Aristotelic insights could be very helpful in understanding and studying better human action.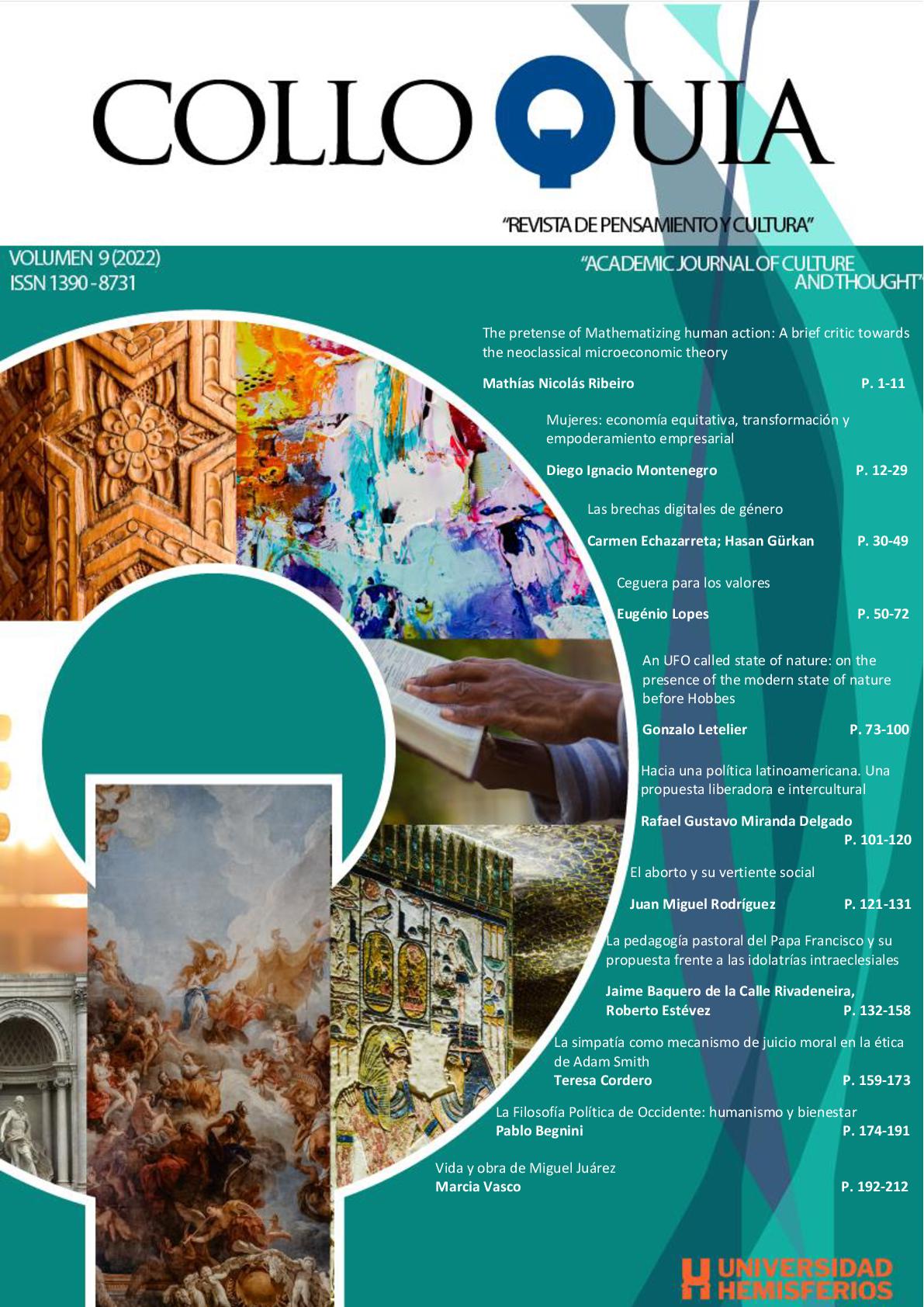 This work is licensed under a Creative Commons Attribution 4.0 International License.
Authors publishing in our Journal comply to the following terms:
1. Authors keep their work's copyrights, but they guarantee Colloquia to be the first publisher of their papers. They grant the Journal with a Creative Commons Attribution License, under which their work can be shared with the condition that it is appropriately cited.
2. Authors can establish further clauses for non-exclusive distribution, such as publication on a separate book or placing in an institutional data-base. Nevertheless, a note should be always added to explain that the paper was originally published in Colloquia.
This Journal utilizes the LOCKSS system to create a file distributed among participating libraries, allowing these libraries to create permanent archives of the Journal for purposes of preservation and restoration. More information...