Saying what we mean & meaning what we say: Multi-versity and Uni-versity – What difference does it make?
Peter Hlabse

University of Notre Dame
Abstract
Over the course of this consideration, I explore the philosophical commitments that result in the idea of a 'university' as well as the implicit philosophical commitments that result in the idea of a 'multiversity'.  That is to say, I consider how conceptions about the nature of the universe and the human person influence conceptions about the nature, purpose, and ultimately, the justification of the distinctively uni-versity and multi-versity.
I hope to accomplish three tasks by this consideration's end: (1) Provide an adequate historical sketch of the development of the higher education institutions in the West, universities and multiversities alike.  (2) Draw attention to the philosophical and organizational commitments inherent and unique to each project (university and multiversity) and thereby begin the process of gaining a greater precision and thoughtfulness when speaking of each project. (3) Establish that a revival of a basic philosophical grammar centered on the human person is necessary in order to establish a rational, defensible, and sustainable foundation and justification for the projects of the university and of higher education.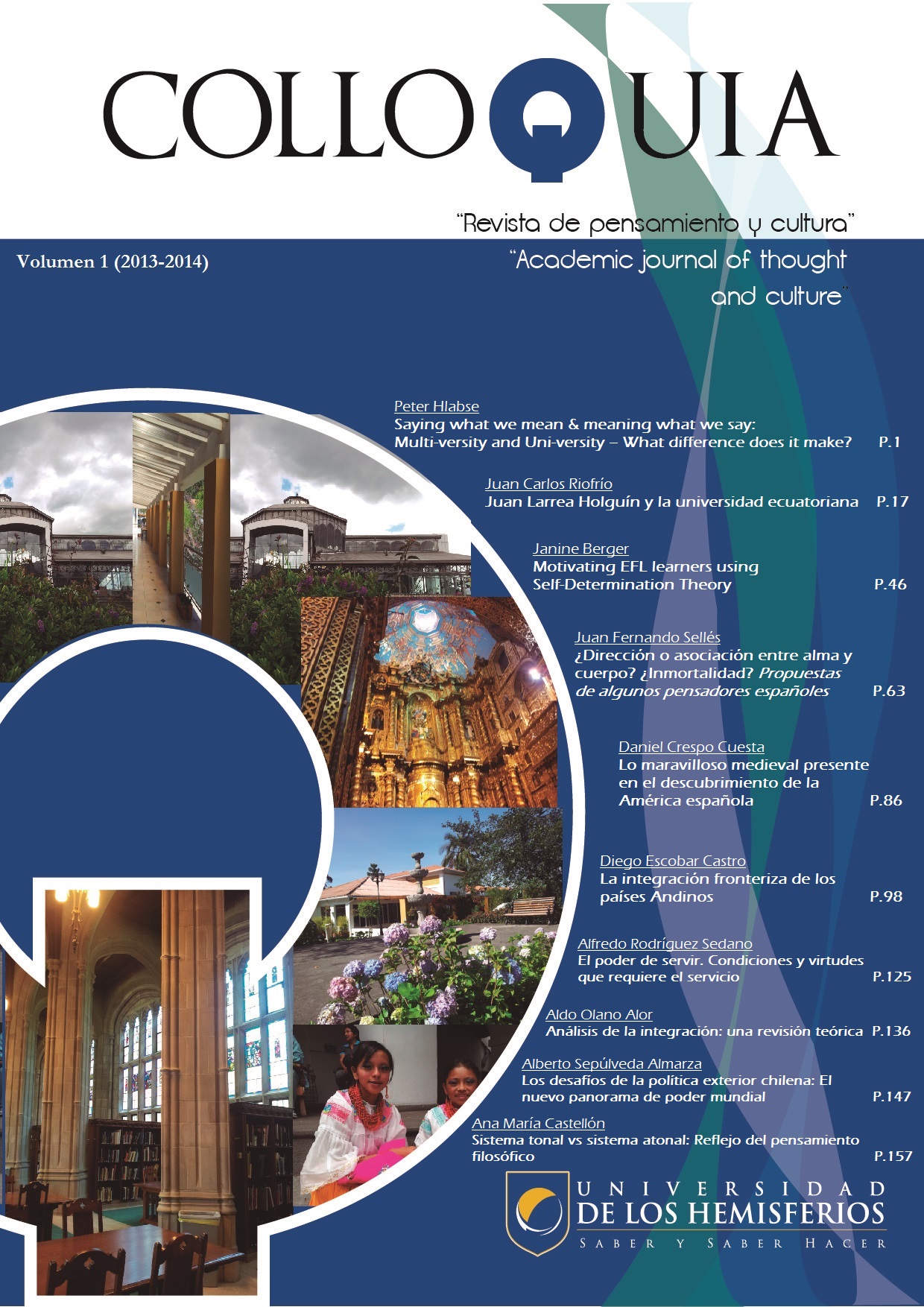 Authors publishing in our Journal comply to the following terms:
1. Authors keep their work's copyrights, but they guarantee Colloquia to be the first publisher of their papers. They grant the Journal with a Creative Commons Attribution License, under which their work can be shared with the condition that it is appropriately cited.
2. Authors can establish further clauses for non-exclusive distribution, such as publication on a separate book or placing in an institutional data-base. Nevertheless, a note should be always added to explain that the paper was originally published in Colloquia.
This Journal utilizes the LOCKSS system to create a file distributed among participating libraries, allowing these libraries to create permanent archives of the Journal for purposes of preservation and restoration. More information...